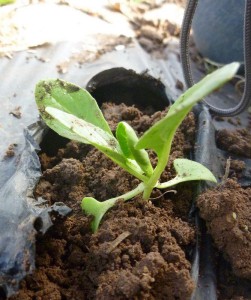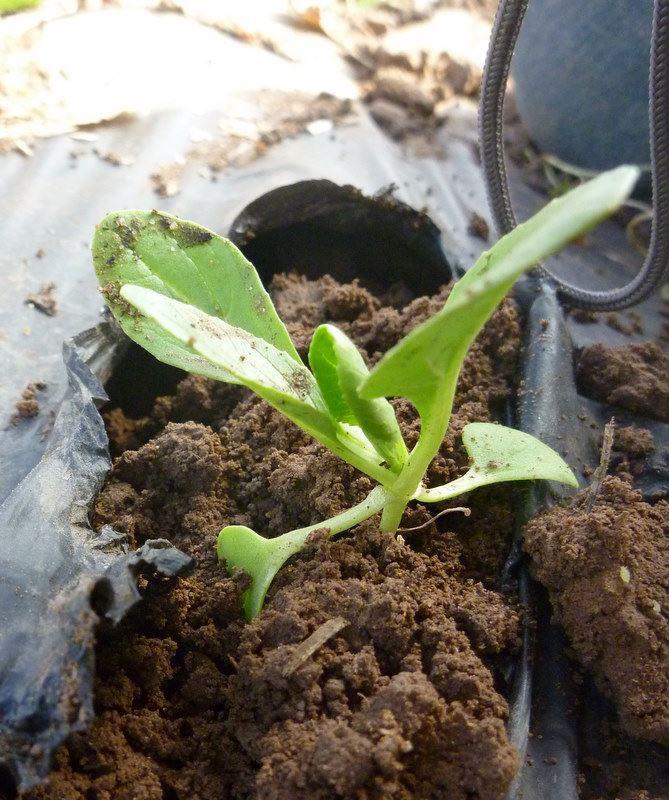 OK amigos, last reminder about the Spring Plant Sale and 1st Annual (of many) New Mexico Hard Cider Festival. May 2nd. Saturday. 9am-5pm at our warehouse, 3435 Stanford Dr NE. We will have plants and cider available all day. Judging from previous years, get there early for the plants. I cannot believe how many plants we sell on that day. We will have more plants than ever, but early bird gets the worm in this case. Hope to see you then.
From the fields… and so the harvest begins. I was talking to our farm manager, Shauna, this week and we both agreed that this is some of the best looking spring greens that either of us have ever seen. Just gorgeous. I wish that I could hang it on my wall and call it art. But I will just enjoy a salad instead.
I really think this frustrating slow cool start to Spring is the reason for such a beautiful harvest. You see, tender greens do not like the heat. Their leaves are sensitive and easily sunburn. That burn manifests itself in a bitter taste. You will not find anything but earthy sweetness on these guys. So maybe that is the silver lining in our otherwise slow start to spring. Enjoy them.
Grass fed beef. A rancher and friend, Steve, cultivates over 80 acres in ABQ's South Valley. He raises various animals and always likes to offer them to us first. These are all grass-fed grass-finished animals for our members who have been asking/looking for that. We do not get these animals very often, so if the grass-finished is important to you, stock up now. They will go quickly. We only have about 500 lbs which seems like a lot, but will disappear.
Speaking of beef, this just hit me, but we will be selling all of our meats next week at the plant sale. If you do not order meats because you are not home (or whatever reason), come on out to the Plant Sale and bring a cooler to shop for your summer meats. We have never had such a great variety of meats than we do right now. Locally raised. Respectfully harvested. The way meats should be. I think you will notice and appreciate the difference.
Lastly this week, I just want to share something that has been on my mind a bunch recently—positivity. Maybe it is because the spring is filled with so much optimism around the farm or maybe it is because I am starring down the barrel of my 40th birthday this year. But for whatever reason, this idea of positivity has been showing itself in my personal life and within the business lately.
To be completely honest with you, we are in the midst of some of the greatest turnover that the farm has ever seen. That I have ever experienced. By all accounts, this should be a time that I'm stressed out and freaking out. But I am not. I feel a clarity of purpose and a deep sense of positivity unlike I have felt in the past.
From the time we broke ground on the farm we have had our share of naysayers who like to throw rocks at our model or our mission. I think by the 2nd week of farming in ABQ, I realized that we could not please everyone. It was a hard pill to swallow but I also found liberty in it too. If you cannot please everyone, then don't try to. Fine tune your focus/vision and then try like heck to silence the noise. And that is where I find myself and the farm right now, trying to silence the noise and remain laser focused on the positive things that have built this farm.
This has been a good time for me to remember that forest fires are nature's way to bring new life and growth back to the land. It is not easy to live through the fire, but the forest rebounds healthier and more sustainable because of it.
So I want to get ahead of any rumor mill that you may hear and be very transparent with you. Will there be some new faces around here? Yes. But I also have never felt more certain or assured about the place and direction that the farm is going. Furthermore, it has not and will not affect our food or service for one moment. This farm is greater than any one individual. This much I know. Thanks for all of your support and positive energy.
Farmer Monte