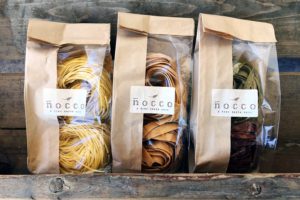 What's In the Harvest Box Next Week?
I would like to take a brief second here to thank everyone who came out to help us celebrate the harvests and to clean the fields of pumpkins last Saturday. We honestly could not have asked for a more beautiful day. Crisp morning with tons of sunshine turning into a warm (almost hot) day. A good day to be surrounded by friends and food.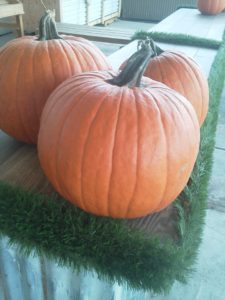 I need to also thank all of our vendors who came out to highlight their (passionate) work. Paul from Excelsior Orchards, Cindy who roasts our Prosum Coffee, Jenn from Mi Young's Farm launched her kim chi (now available on the web site), Kim and Mike from Droolicious sampled some of her healthy pet treats, Ryan from Squeezed poured some of his refreshing cold-press juices, and Alanna handed out free samples of her Nocco fresh Organic pastas.
All of the vendors who came out did so to highlight their products and their work. It was amazing to see. And it made me proud of the network of partners that we have put together and continue to grow. There are so many cool food projects going on around us, that it feels incredible to bring them together at the same time/place.
Definitely look for more events like this that bring together like-minded producers, as well as brings our community into the fields to have fun with a U-Pick party. And please, please jump on the web site to support these vendors who work so hard for us and for you. This is what our mission is all about. And all of our producers love the support.
I would like to touch on a few very seasonal products that we have right now until they are sold out.
Fresh cider. We have both pint and gallons of unpasteurized Organic apple cider available. The pints are great to take on the go, and we have a limited number of gallons for those of you who love apple cider or for those of you who would like to make some hard cider. Hard cider takes just about a month to make if you are interested in having some home-made hooch for the holidays. I started out making 5 gallon batches and then loved it so much that I ended up with a cider brand. I guess you never know where your hobbies will take you. But cider is an easy and fun hooch that you can make in your kitchen. No boiling!
We have been sitting on a little treat for the holidays too, frozen apricots. At the end of the apricot season this year, we took a few hundred pounds and pitted them then froze them. Now, they are ready for your holiday creations. They are in bulk 20 lb cases and the perfect size for baking or making some jam for a special holiday gift. Check these babies out on the web site now because when they are gone, we will not see them until next July.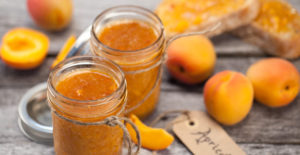 Lastly this week I want to share with you a review that we got about our farm this week and no it was not written by my mom 🙂 But there is something that struck me about this review that I really liked because we have been trying hard to improve our service to our members. Fortunately, it seems like it is working. And I encourage any of you to write reviews (good or bad) to help us help you better, Farmer Monte
I have an on/off relationship with the farm. I LOVE supporting local but had always struggled with the limited delivery days, a late Tuesday delivery did not help me with preparing school lunches. Yesterday, I did a same day order and delivery!! I was surprised (even though I had read about it) that I could order by noon and get food the same day. With all the prepared food options coming to town, it's amazing to have a local company offer the flexibility to have same day food delivery. Thanks Skarsgard farm for making this possible.