Amigos, a truly incredible week of food coming your way as we dive head first into March. Seems like the Lion and the Lamb have both been around.
I have to say though that this will be about as tasty of a Spring offering as you could hope to see. Enjoy!
In the past, I have been (rightfully) accused of making rash emotional decisions. Shoot from the hip and then try to find the logic behind the gut feeling. I do this. I admit it. But this time was different. This time it was a planned out methodical march to our web site launch date. I even had stuff marked down on a desk calendar. I have never even owned a desk calendar until planning this web site launch. So go figure that my first attempt to actually roll out a strategic plan backfires.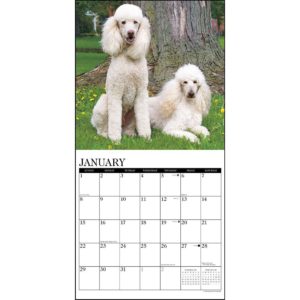 We missed the launch date and it is at times like this when you are happy to have cold hard cider in the fridge. A little fermented apple juice can go a long way in stress reduction, by the way. So after drinking a chill pill, I was back and ready to tackle the world with positivity. The web site, in case you are wondering, will now launch in early March. And since I learned my lesson from trying to be an OCD planner, I am just going to leave it at early March. No date right now.
It was at that point when I realized we were going to miss our launch date that I remembered the calming words of Lao Tzu when he wrote that, "Misfortune is the root of good fortune." So instead of feeling sorry for myself or frustrated, I began to look around for what good fortune was ready for us. And oh man did we find it. Let me catch you up to speed.
Matt Stong is an Organic greenhouse grower in the Deming and Las Cruces areas. He is cultivating close to 20 acres under protected greenhouses. Talk about a sight that will make your jaw hit the ground. I was fortunate enough to catch up with Matt at his Las Cruces location last Saturday for a tour/chat. My mom told me that it's not nice to talk with your mouth full, but when you find yourself in a huge salad bar, it is hard not to sample some food while you talk.
His operation quadrupled in size last September and so he has been on the hunt for some strategic partners to help find homes for all of his fresh food. We have been on the hunt for producers to keep bringing our food closer and closer to home.
Currently he is growing several different types of tomatoes, lettuces, cucumbers, greens (chard/kale), peppers, and melons to name a handful. And yes I said melons. Incredible tasting melons harvested in NM in the middle of February. Wow.
So after sampling food, seeing the growing operation, talking about logistics (that's the boring part when growers get together), we moved on to hopes and goals. Folks, I am not exaggerating to say that this could be a real game changer for the way we eat. This greenhouse is large enough to fill the needs and feed thousands of mouths on a year-round, every single week basis. It has unparalleled potential for NM.
But I would not commit to a grower like this just based on the potential harvests that he/she could offer; the quality has to be the best. And I am sure that you would agree with me after trying the tomatoes, cukes, and melons this week. Matt knows how to grow some tasty produce. So enjoy the produce and I am excited to see what direction this partnership goes.
On an equally exciting front for our Arizona customers, we have teamed up with one of the largest Organic CSA farms in Phoenix, Blue Sky Organic Farms. I have known about and seen Blue Sky's impeccable produce at markets for over a decade now. So when we began home delivery service to Phoenix last summer, I knew that we needed to team up with these dudes. We have been looking to diversify our offering in Arizona and they do not run a home delivery service. So I think this too is going to be a great partnership moving ahead.
Lastly, need to give a shout out to all of those who tried our new addition to the party, The Enchantment Box. I think that we launched a really cool extension to our offering in this little box. Right now it looks like 2 meals for 4 people, all sourced from NM, all Organic and Natural, for about the price of taking the clan out for fast food. Oh and with recipes that do not take that long to prepare, so you can get food on the table quickly. This box will change every week as well so there will be a fun newness injected into your kitchen weekly!
Have a great week, Farmer Monte