On September 11th, 2001 all of our lives changed forever. Our world changed the trajectory that it was on. Life would never be the same as we knew it before then. And I know that I am not unique, but the way I viewed the world changed forever.
On that fateful fall morning, I was drinking my morning coffee and preparing to head out into the fields of Jubilee Farm (Carnation, WA) to harvest food for our CSA members that were coming to pick up their weekly share of the harvest. I, like everyone else in the world, heard what had happened. I did not, however, run to a TV to watch the aftermath; I went into the fields to harvest fresh food.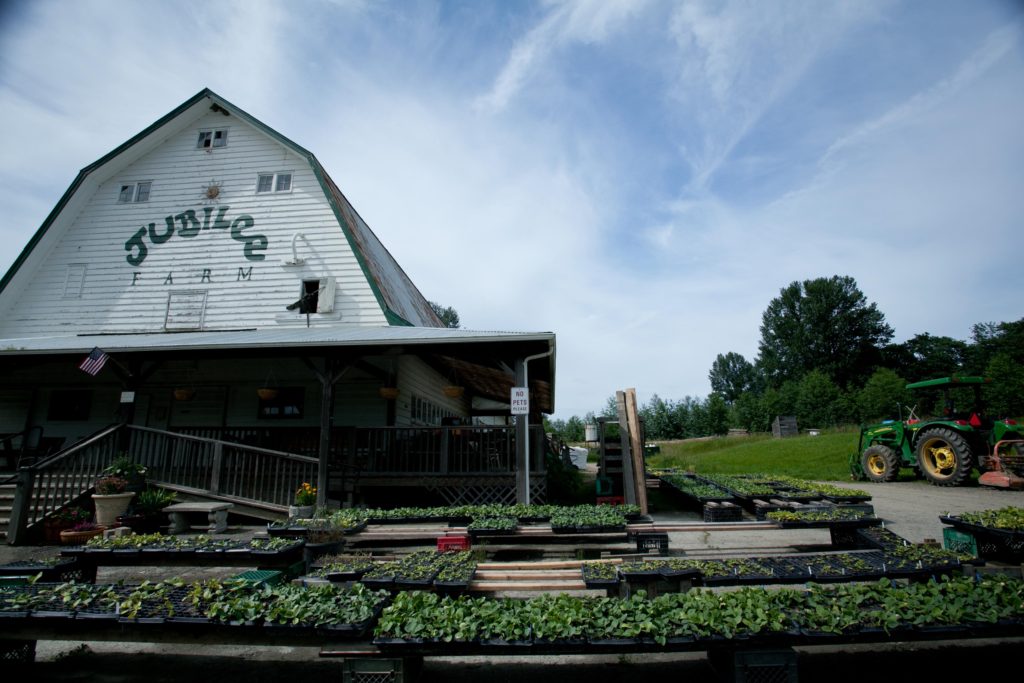 Whatever chaos was transpiring in our country did not change the fact that our farm members would be eating that week and they needed our food. And honestly might need our food more than ever. The seas were churning, and our small local farm needed to be an anchor for all of our families that relied on us.
As the raw emotion of 9/11 morphed into poignant memory, my life would never be the same. After seeing how folks loved the grounding nature of our farm, I knew that local food was a key ingredient to a happy/healthy community. And since that day in 2001, I have had a laser focus to promote local food every chance and in every way that I can. Many of you are probably sick of me blabbing about it all the time.
Here is the hard thing, when the world is calm and at peace, you might not even know how important local food is. In times of peace, you can allow yourself to say, "Oh, milk is .25 cheaper over there, so why pay more?" Well, this is why we support local producers. Food security.
For the past 17 years we have been fine-tuning our model. Building relationships with producers. Putting together the best crew that we can. And now we find ourselves on the front line. I know that you must have tons of questions, so please let me address as many things as I can for you.
Skarsgard Farms is an essential producer at this time. So please know that our food/service is not in jeopardy of being shut down. I think if anything there will be a move to more delivery.
Producers. I have spent a very long week talking with all of our producers seeing how we can help them and they can help us. And let me tell you that we are in a fantastic and safe spot. Rasband Dairy is committed to bringing you all of the milk that you need. We are NOT in a ration situation, so please relax and order the milk you need. We have plenty.
Burque Bakehouse, Sage Bakehouse and Swiss Alps Bakery have given us the thumbs up that their supply chain is strong. We will have All of the breads and baked goods that you will want/need. So again, relax and you will not need to stock up.
NM Grass-fed beef. We have ranchers with plenty of cows to fill our needs. We will cut no corners in this time. Same amazing beef we always bring you, fantastic supply.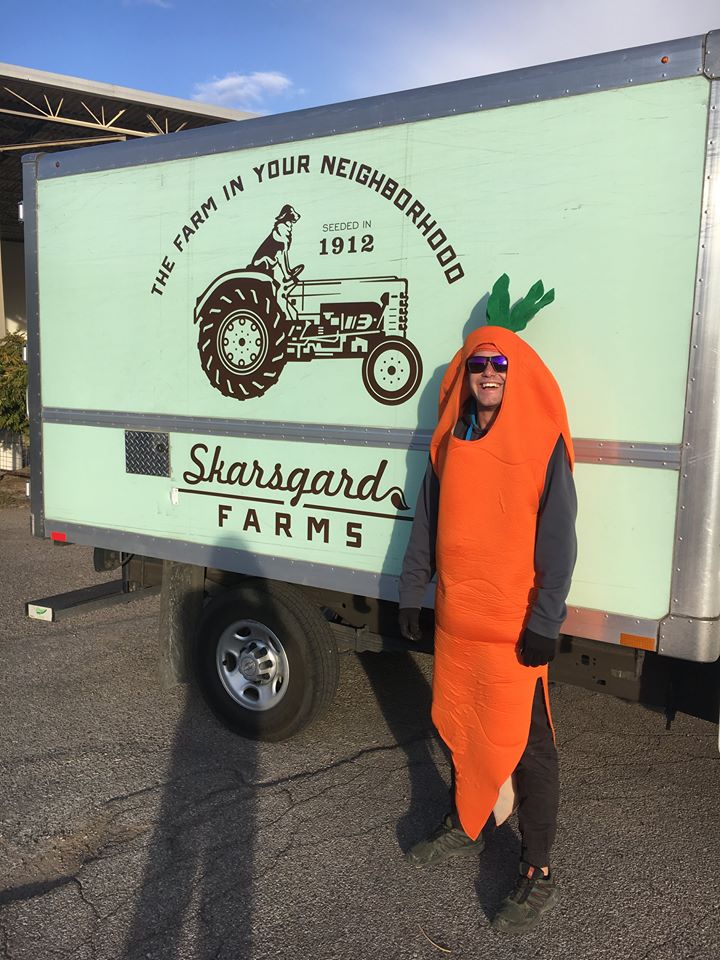 The Farmers' Markets are not looking good this season. With this, I am working with growers to take all of the food that they would have sold at the markets. We are ideally setup to help growers out who want/need the help. This week for example, you will see Seth's spinach mix from Vida Verde Farms. Seth was an intern on our farm once upon a time and now is one of the premier local growers that call NM home.
All in all, our supply is looking great through this challenging time. We have built this local food model with the belief that we are stronger together than we are alone. And we have a truly amazing team to help keep you fed throughout this time. I urge you to try and relax and let our food be your anchor in the storm.
Housekeeping Notes. Our Orders doubled in a week. The demand for home delivery is insane right now. To help us, help you, I have changed All Order Cut-Offs to 8AM the day Before your delivery. No more express routes. Sorry, but I hate over-promising and under-delivering. This will help so much.
Delivery fees. Our crew is working like crazy to get your orders packed and out to you. And I realized that my Econ professor was right in that "there is no such thing as a free lunch." So to keep our service as strong as possible, I have eliminated free deliveries. Thanks for the understanding. We'll keep trucking for you! Thank you for all the support. Be healthy and happy.
Farmer Monte