Here is a great news clip that KOAT 7 did on Skarsgard Farms
Folks, with so many new faces at our table, I want to take a moment to highlight a few things from our systems and from our business model. So make sure to have a coffee handy if you plan on staying awake through the logistical efficiency part.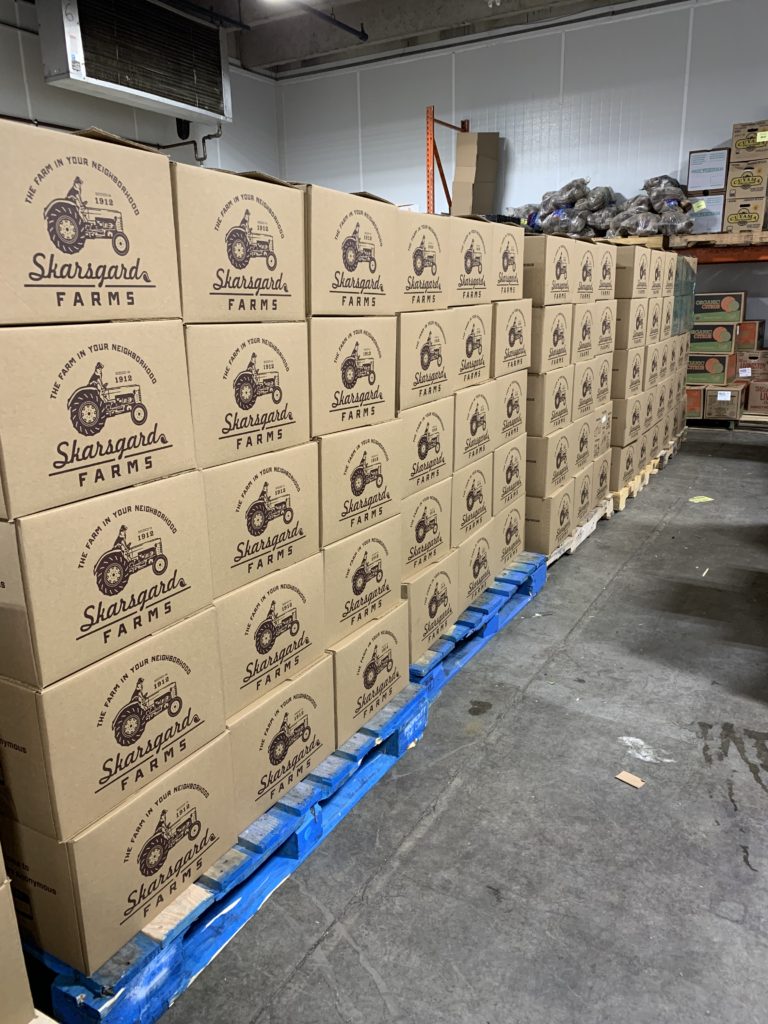 Our mission can be distilled down to one fragment (because I don't think technically it is even a sentence), Support Mom n Pops, Help thy Neighbors, and Eat Yummy Foods that are Healthy for both You and the Environment.
Being a Mom n Pop business, we know firsthand how in-sanely hard it is to play in the same sandbox with huge corporate food retailers. So instead of wasting time complaining about the Big Box stores, we choose to spend our time finding local producers we can support, and they can support us. Find synergies.
Quick note on Quality. We are not a grocery store. I find grocery stores sterile and boring. We are working directly with the farmers and producers, so when you see a bent zucchini or cucumber, I want your reaction to be "How does it taste?" rather than "That doesn't look right?"
Fruits and veggies are like us; they come in all shapes and sizes. In the U.S., the desire to have perfect looking produce has created a scenario where 50%! of the farmers' harvest is not suitable for the grocery store shelves. This "imperfect" produce must either go to a restaurant to be cut up or com-posted. This is a terrible scenario and a complete waste of food.
When we work with farmers we buy "field run" produce. Meaning that we buy their whole harvest. This means that we get some things that look like they might make it to the grocery store. Other stuff might have a face only a mother could love…But they are fresh and crisp. So I invite you to come on this journey as we listen more to our taste buds, not our eyes.
Help thy Neighbor. I learned (very) early on the farm that you cannot be everything to everyone. Our business is more fun and stronger partnering with incredible people than it is trying to make/grow/milk/bake everything ourselves. We are better as a team than individuals. Period. We have built our business model around this notion and I can tell you that it is the only reason why we are thriving during this challenging time. You have a dedicated team of suppliers working for you.
I am a firm believer that our food is our medicine. For me this looks like produce grown without chemicals, Animals humanely raised on pastures and not loaded with antibiotics, and Baked Goods/grocery items that do not have preservatives in the ingredients. If you need a dictionary to read a label, I don't want it on our website. Keep it simple.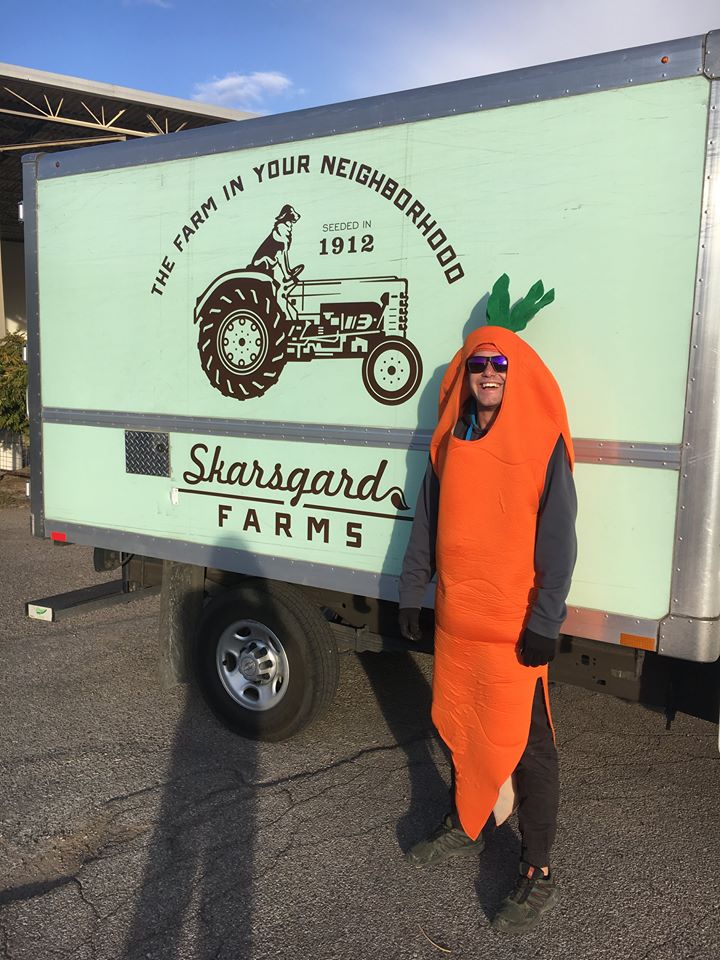 I also might add to not listen to your Mom (sorry moms) and "Start playing with your food." One of the things that I am most grateful for in my life is my relationship with food. Food makes me happy, fills my belly/soul, and is always changing. You can zone-out and relax by yourself or grab your family and create stuff together. Food has been here since the beginning of time and will be here until the end. Let food move you out of your comfort zone, embrace it, and grow as a person.
Quick housekeeping tip to note. We post the upcoming week's offering every Thursday around 5 pm. At that time, all of the Harvest Boxes are set, all of the inventories are re-stocked, any new items added to the party, and any discontinued items removed. So if you get on the website prior to Thursday for the upcoming week, things might look bare and a bit awkward. Give us until Thursday evening to launch the following week.
With that…Inventory. We have a very different inventory control than a grocery store that offers curbside pick-up. No one "shops our shelves" and changes the inventory. When we bring in 1,400 blueberries, for example, those are ONLY for the website. When you order a blueberry, it is taken out of inventory when you order it Not when it is delivered. There-fore, the sooner you place your order to Thursday evening, the more products you will see if we have limited numbers on an item. And you can always edit your order up until the cut-off time.
Finally, I cannot thank you enough for your trust and support during these uncertain times. We understand the responsibility that we have with your food choices and that is not taken lightly. You have a truly dedicated and hard-working team on your side right now. Rest easy, food is on the way.
Salud, Farmer Monte