Brussels Sprouts are back. Along with berries, mangoes, and some gorgeous New Mexican tomatoes. Happy Earth Day to you and your lucky little taste buds.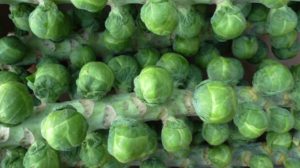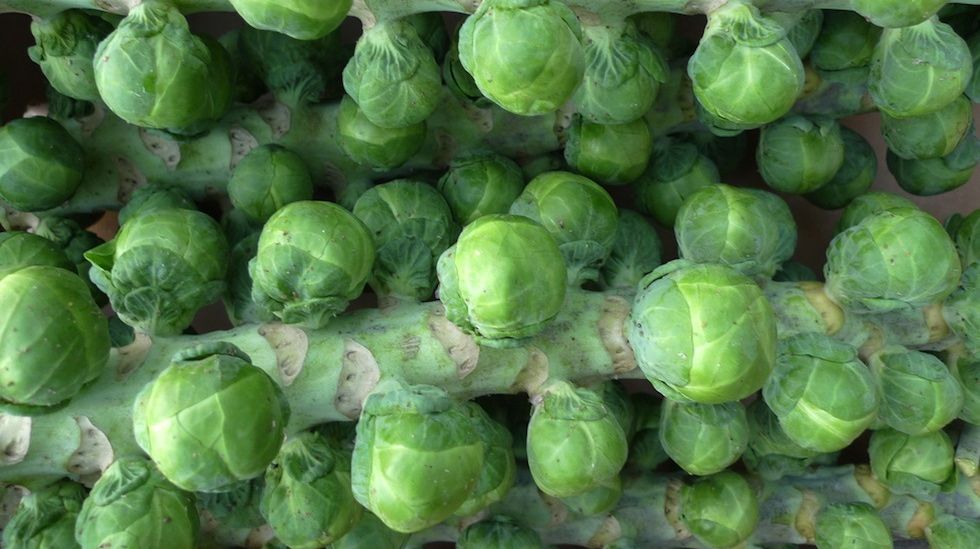 One of my favorites: BLT with Fried Eggs
Huge Fresh Fruit Salad
Chicken and Veggie Satay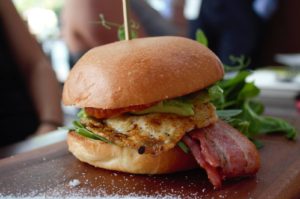 There is an old Norwegian proverb that "You must be careful what you wish for because you might just get it." Actually, I am not sure that is a Norwegian proverb, but I am sure some salty ole Viking has muttered those words at one time or another. But I was thinking about that warning this week as I read about Whole Foods' struggle to keep sales up.
For those of you keeping score at home, you know that the monopoly of healthy food is over. The mission to get more Organic food to more people, well….it worked. Now Organic foods are found throughout retailers ranging from Wally-World to Costco. What was once a label of distinction has now become more common-place to see among the racks.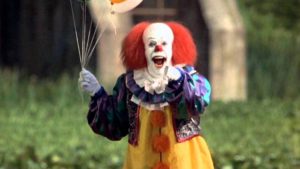 I mean just recently I was walking through Costco to pick up 100 toothbrushes and a 5 gallon bucket of bourbon when I ran into Organic pop-tarts. Although they probably couldn't call them Pop-Tarts so they called them Pup-Tarts with cute little dogs on them or something. Anyway, back to my story. Seeing Organic pop-tarts I was like, "What the manure? You gotta be kidding me. When did the clowns take over the circus?"
It was then when I realized that the Organic movement has done such a good job of promoting itself, that the Organic movement has gone from the fringes of obscurity to now having a seat at the mainstream table. Wow. From Joni Mitchell's 1970's "Big Yellow Taxi" to Organic Pop-Tarts today. This is probably not what the founders of the Organic movement really envisioned, but maybe they should have?? Ideally it would be better to not eat Pop-Tarts, but if you have to eat frosted pastries, might as well make them Organic. I guess.
The point of my newsletter, however, is not to beat up on the Organic movement, but rather realize that the Organic label has never been the destination of this good food movement. This movement has no "destination," it is all about the journey. I know saying that is a cliché, but it is true. The Organic movement has been based on changing the food paradigm within our communities. Just because the labels start showing up on the shelves of international grocery chains, doesn't mean that we've sold out or that we've made it.
What it means is that the movement has been successful. Businesses have listened and had to adapt to the demands of the people/consumers, and now comes the fun part as we see what's next? In an ever-changing food world, what comes after the mundane label debate?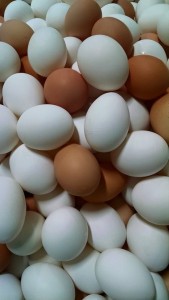 For me, this is the exciting part. Because what comes after labels are partnerships. The faces, flavors, and the stories behind the labels. I think that we can all agree that the labels are the least interesting thing to talk about in the world of food. So let's transcend labels, move past silly "Buy Local" buttons, and get down to the real workings of our regional food system. How can we see opportunities hidden among the challenges and leverage our greatest assets, the people who make all of this incredible food possible?
So this Earth Day (4/22), raise a glass to all of the farmers, ranchers, dairy (wo)men, bakers, and makers who keep us all fed so well today and every day. We are so fortunate to have such an awesome team bringing all of us the goods week after week.
Salud and thanks for the amazing support, Farmer Monte