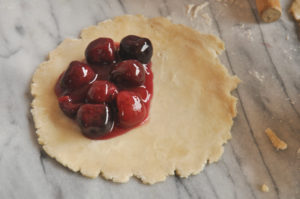 We combined Paul's sour/tart cherries and Swiss Alps' pie dough (with a recipe) and bundled it up for you.
If you love food, you love August. July is incredible but it is just an appetizer to the main course of local food that August and September are.
We are on the door step of probably the greatest 8 weeks that local food has to offer. Every month/season has a special place in my heart, but August and September rule for me. And I cannot wait to share with you.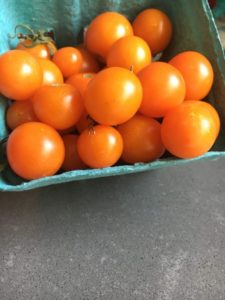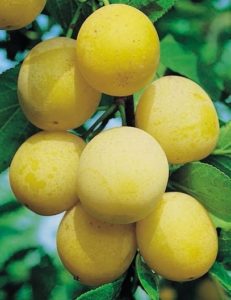 We have some new tomatoes coming in from northern NM (Freshies). They are a favorite at the Santa Fe Farmers' Market and glad to have him on board. Our grower, Wholesum, who has been growing peppers and cucumbers for us are now getting into their strawberry season. Super happy to have them on board. And of course Paul and Excelsior. Paul is having a truly abundant year and look for his fruit to continue well into the fall.
We asked our bakery (Swiss Alps) to begin making pie dough balls to help you all enjoy Excelsior's fruit harvest. So not only are our partners just stellar all by themselves, but we are now getting them to work together to help highlight each others' products. This will be our next direction and I will touch on this in next week's newsletter.
We combined Paul's sour/tart cherries and Swiss Alps' pie dough (with a recipe) and bundled it up for you. The great thing about this kit is that you do not have to make it this week. Just keep the cherries and dough in the freezer until you are ready for this project. All in all it took me about an hour to pit the cherries, roll the dough and make the filling.
Ingredients:
1 ball of Swiss Alps Bakery pie dough
2 Pounds of sour cherries
1 cup plus one tablespoon of sugar
3 tablespoons of corn starch
¼ teaspoon of salt
1 tablespoon of lemon juice
3 tablespoons of heavy cream
1 sheet of parchment paper or aluminum foil
*Aluminum foil (see note at end of recipe)
Optional
* 1/2 teaspoon of vanilla or 1/4 teaspoon or almond extract
*demerara sugar for sprinkling
Directions
Step 1
Thaw and pit cherries. Preheat oven to 425 degrees. Separate the thawed premade pie dough into two disks- 2/3 and 1/3 (bottom crust= 2/3. Top lattice crust = 1/3). Before rolling out, place the smaller dough in the refrigerator to keep cool. Using the larger dough, roll out onto a lightly floured surface into a 12" circle.
Transfer to a 9" pie plate. Poke a few holes at the bottom of the plate. Line dough with parchment paper or foil and weigh it down with pie weights (you can use rice, legumes, or any heavy grain you have in the panty as a pie weight). Prebake bottom crust in the oven for 20 minutes.
Step 2
Prepare filling. Sift together sugar, corn starch and salt. Add mixture to the pitted cherries and combine. Add lemon juice, vanilla or almond extract to the mixture if you chose to use either of those ingredients.
Step 3
When pie crust is ready transfer to a wire rack to slightly cool. Reduce oven temperature to 375 degrees. Remove parchment paper/foil and pie weights. Scrape pie filling into pie crust.
Step 4
Prepare lattice top. Take smaller dough out from the fridge and form a small disk. Roll out dough onto a lightly floured surface into a 11" circle (expect dough to be thinner than bottom crust dough). Using a sharp knife cut 1/2 – 3/4" parallel strips of dough.
Youtube is an excellent source on how to make the lattice crust. Simply google "how to make a lattice crust" and several videos and tutorials will teach you the simple technique.
Step 5
After the lattice crust has been prepared, brush the top with heavy cream. If desired, sprinkle the demerara sugar on top of the crust. Transfer pie to the oven for second bake. Bake pie for 50 mins – 1 hour (until crust is a dark golden brown and the pie filling is bubbling). Transfer pie to wire rack to cool. Let cool for at least 2 hours to allow the pie filling to set.
Note* to prevent edges of the crust from burning, line the edges of the crust with foil before placing in the oven. Remove foil after 20 minutes of the bake and continue baking until golden brown.