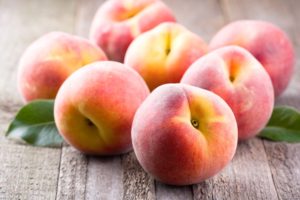 Well it is easy to say that August continues to impress me. Right after we get prepared for the beginning of Excelsior Orchards' peach harvest, I got a phone call from Dean Schwebach (Schwebach Farm in Moriarty, NM) saying that his corn is ready for harvest. What??! Just when you think things can't get any better, Local corn comes out of the field.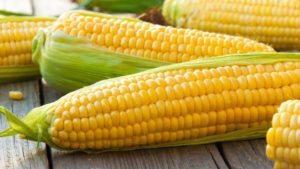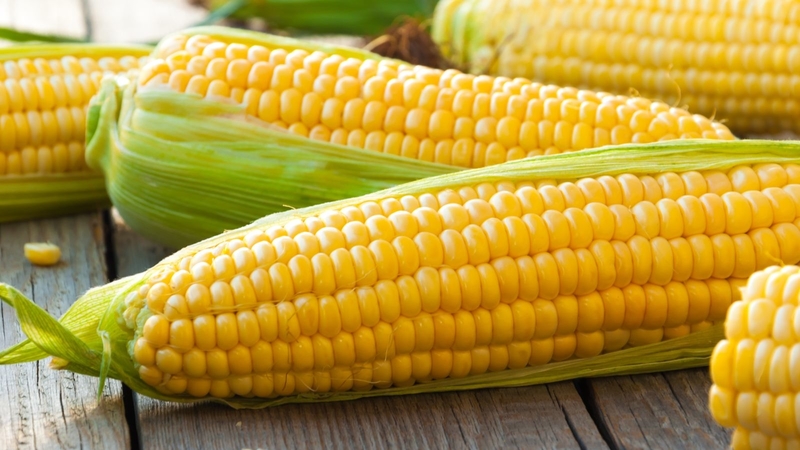 So for those of you keeping track (like I do), this week we have Sungold and Heirloom Tomatoes from Velarde, NM, Corn from Dean, and Plums & Peaches from Excelsior Orchards. I mean are you kidding me right now? I cannot remember a summer bounty like this in many moons… if ever.
Seeing all of these amazing items, I decided that it was time for me to head into a grocery store to see what the other kids on the playground had in their sandbox. And when you make the effort to leave the ranch, might as well go look at the biggest player in the market, Amazon.
I was nervous walking across the blacktop. How would our prices look compared to this international hulk that everyone loves to write stories about? Has Amazon cracked the code on how to get Organic produce to the people faster and cheaper than anyone else? My poor little heart fluttered as I stepped in the walls and began to look around.
Right away I was hit with this sense of "Wait a minute, this is it? This is what all the hype is about?"
First off it was not easy to find Organic products. Secondly, the prices are really high. And I challenge you to check this out. But Amazon's prices for conventional non-Local produce is higher than our prices for Local, Organic items that we buy directly from the growers. Conventional peaches $4/lb, we bring you Organic for $3. Melons, plums, tomatoes, potatoes. I went down the list and there was nothing in price, quality or geography from any of the products that was so special.
I have to tell you that I felt so reassured leaving there in the work that we are doing. I feel it in my stomach every day, but to see it black and white with my eyes lifted me even more. We will never have the marketing budget to let millions of people know how important our work is. And honestly, I am fine with that. I am not sure that our model can support millions of mouths to feed without cutting corners. But it sure can feed thousands of mouths in a conscientious and thoughtful way. It also supports so many small local growers.
Look at today for example…we have 200 dozen ears of Corn coming in from Dean and Paul is dropping off 2,500 lbs of Peaches. That is a lot of food amigos and a lot of support for growers who don't want to play with the Amazons of the world. Our model, through your support, is a viable option for growers who want to expand their production, but don't want to deal with the dreaded produce brokers.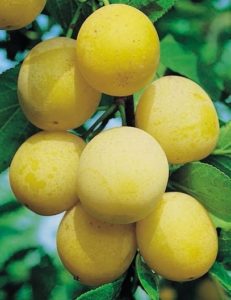 With our collaborative CSA model, growers will make 2 to 3 times the amount on their harvests as they would by going through the conventional market avenues. So know that your support does amazing things for small growers throughout our region. It gives growers a steady income stream when stores and the Farmers' Markets can be so inconsistent. Our support of growers will not be deterred by a rainy Saturday morning when folks decide to stay home instead of going to the market. We bring the goods to you rain or shine 🙂
With all of that, let's take a quick peek at what the field report looks like for August and this late summer.
Peaches. We are on the doorstep to a huge peach year. Get crazy with them over the next few weeks. Paul is keeping his prices down to help us/you move big volume of his fruit. So enjoy them fresh, dry them, freeze them, can them, or buy a case for a friend as an early holiday present. Western CO has one of the best fruit growing regions in the country and so take advantage of this incredible opportunity.
Shiro plums will have their last week this week. What a great season we had with them. More plums to come, but Shiros are my absolute favorite every year.
Corn. We are starting on 6-7 weeks of corn harvest. Enjoy!
Have a great first week back to school, Farmer Monte