Over the last 17 years, we have seen a pretty wild roller-coaster in the business. And let me say that I know that we are not unique. Every small business is on a bucking bronco of a ride. It is not for everyone, but I can honestly say that I have not had a boring day in the last 2 decades.

We grew through the "Buy Local" bumper sticker days of the early 2000s. Buckled up and had loyal support through the Great Recession of 2008. Weathered the storm of huge start-up companies getting into the home delivery game. And of course most recently, fed tens of thousands New Mexicans during the worst health pandemic our world has seen. It has been a turbulent adventure and one that I enjoy engaging in every day.
I strongly believe that there is no Winning the game of business, being able to continue playing the game Is winning in my book. And every year that we are able to keep food coming to you is another year I am grateful for. It is easy to lose sight of how important financial support is for small local businesses, but even small amounts keep our local economy turning. So I know that I speak for all local businesses when I say Thank You for supporting local Mom n Pop businesses during this time and all of the time. Your support is the fuel for our state.
I bring this up because over the last couple of weeks, I have felt a sense accomplishment for our little business. This is not in some arbitrary sales goal, but rather seeing the fruits of our labor finally starting to take shape.
In business, and in life, there are times when we work hard for our goals. For our mission, vision, or whatever you want to call them. But lofty goals do not come to fruition over-night. You must stay focused and work towards an end that you cannot even see at the moment. Chase the mirage in hopes that something amazing will materialize out of a New Mexican dust devil. We have been on this journey for quite a while. At least it feels like it when I look at myself in the mirror.
With all of that, we have some really cool and tasty things at our fingertips now and I want to make sure that you know about them. So here is a quick breakdown on what the fall will be looking and tasting like around here.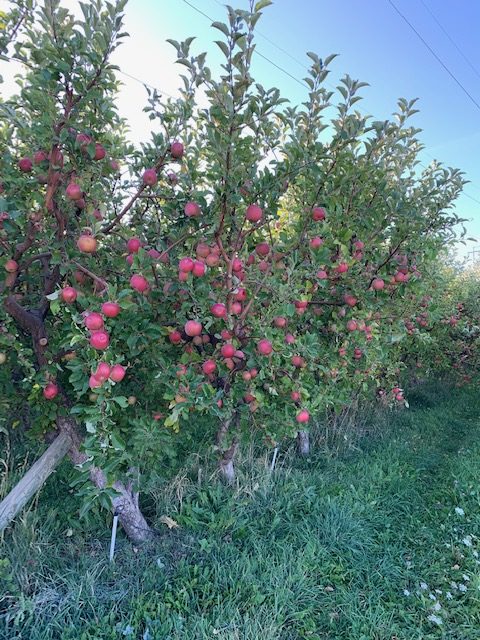 Produce. A pretty phenomenal year from all of our local growers. Heirloom tomatoes, garlic, and all of the fresh tree fruits from our buddy Paul at Excelsior Orchards.
Local Meats. We have put a lot of energy this year into building out the best local grass-fed meat program in the state. I can tell you with confidence that you will not find a higher quality meat offering anywhere. The care for the animals and the earth are second to none. On top of that, be-cause we are connecting you to the ranchers directly, you get huge savings and the ranchers get paid top dollar. A true Win-Win.
Bakery. Again, we have added many great partners to our bakery category and this is just the tip of the iceberg. We have brought Bob (owner of Wolfe's Bagels) in to bake the highest quality Local bagels that you can find. Myra, from Authentic Cookie in Santa Fe has been having huge success with her pastries and pies. Andre from Wild Leaven in Taos has added his fermented breads made from Locally grown grains. Pastian's from ABQ has joined the team with their hoagies and yummy macaroons. They all join up with Sage Bakehouse from Santa Fe and Swiss Alps in ABQ to offer you the best bakehouse options throughout the state.
Juice Bar. If you are like me you love fresh juices, but hate the trouble and mess of making them. This was the driving force behind our Fresh, Cold-Pressed, Unpasteurized Juice Bar. Don't be a typical juice bar, be better and different. You see our juice bar is not a business, it is an avenue for our growers to sell more Organic produce. And since we are working directly with the growers, you save money while supporting our farms. I never want you to say "I really want that juice, but it is too expensive." So I can promise that you will find a better value juice option anywhere in the state. Cut costs, not quality.
Prepared Foods. The only thing that I can say about our prepared food line is Wow! Convenient, great fun flavors, incredible value, and supporting local producers. What is not to love about that combo? Eat like a local celebrity and pay the same that you would for mass-produced fast food. We are and will be pouring tons of energy into this new category for you. Please check out all that flavors that Chef Jules has for you.
Stay healthy and happy amigos, Farmer Monte