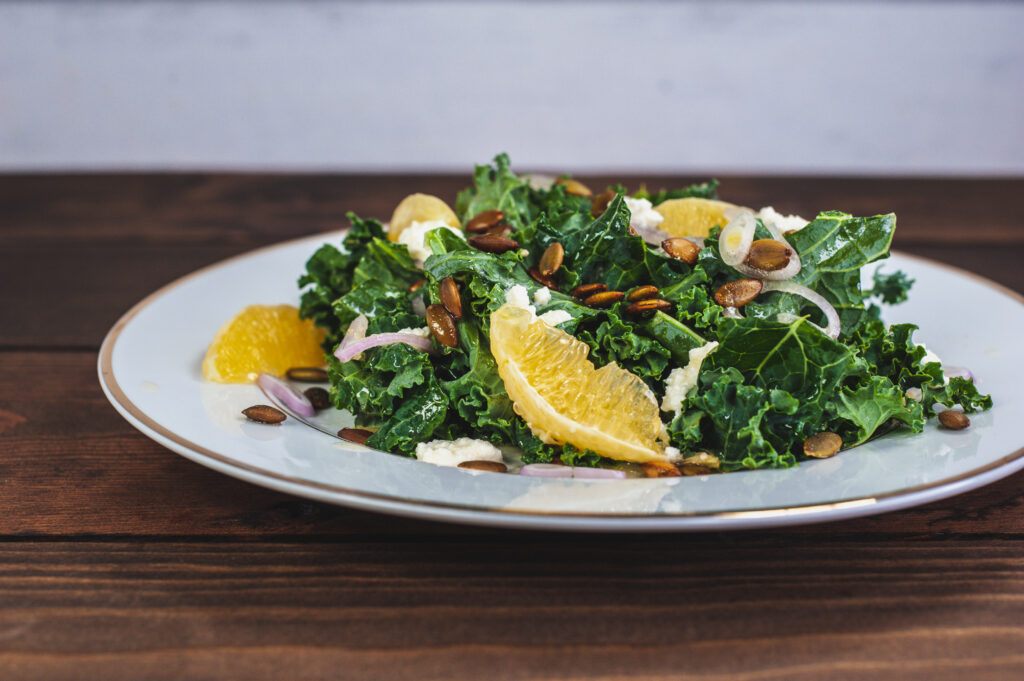 Ingredients
4 large oranges, peeled and supremed, trimmings reserved (or any other citrus fruit on hand)
4 tbsp. honey
Salt and pepper, to taste
2 tbsp. olive oil
8-10 cups baby kale
3 tbsp. hulled pepitas, toasted
2 medium shallots, peeled, thinly sliced
1.5 cups ricotta cheese
Instructions
Squeeze juice from orange trimmings into a large mixing bowl to make ¼ cup juice. Add honey, salt, and pepper, and whisk in oil. Add kale, pepitas, shallots, and supremed orange segments, and toss to coat with the dressing.
Season to taste with salt and pepper. Add small dollops of ricotta cheese and very gently toss to combine before serving.