Last week's announcement about the Friends of the Farm membership level was big. So I need to keep it as this week's newsletter again to try and hit as many eye balls as I can. If you have not read it, please take a few moments to read below.
For those of you who have already read it, it's time to party. Or at least harvest some pumpkins from the field. This Saturday, 10/22, we will be hosting a U-Pick Pumpkin and More fiesta at some new farm land that I would like to introduce you to. 312 Shirk Lane SW. We will be out there from 9-Noon harvesting food and highlighting some of our vendors, like Paul from Excelsior Orchards. We will have some wonderful baked goods for sale as well as coffee and more. Come spend some time with us this Saturday and find a treasured pumpkin.
What's In the Harvest Box Next Week?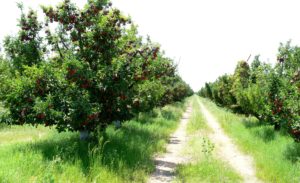 I think that we all like to chew on new ideas. From cool new recipes, to interpersonal challenges, to feeding the world, we all have something that invades our thoughts more than everyday musings. And for a long time (over a decade now) I have been haunted by the shadow that good, fresh, healthy, and local foods have to be expensive. When I hear the phrase "Yuppie Food," I get a pit in my stomach. But then I look at the numbers and they don't lie. Unfortunately, good food commands a higher price tag.
But does it have to be that way? Do we have to just accept the fact that good food costs more, or is there something that we can do to make better food available to more people? Can we bridge this socioeconomic gap?
I have to tell you on a personal level that I have had maybe 3 major epiphanies in my life. One of them landed me in the middle of a field in 2000 when I realized that the generations of Skarsgard farmers did not skip a generation and I needed to follow the calling. The second one launched our home delivery business in 2003. Now the third one hit me last week. It is a way and The way that we are going to break down financial barriers when it comes to eating well. The paradigm is about to shift for me and consequently for our farm. So I would like to lay this out for you, so buckle up as we take a quick stroll.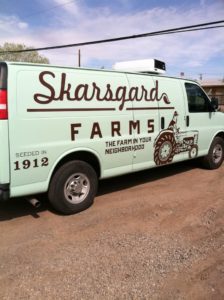 First, take off your customer hat and I want you to analyze our situation as an owner of the business. With that, the most expensive part of our service is packing and delivering fresh foods to your door. Scaling up your orders is not expensive. For our packers to double your order size, it might only add a few minutes to their day. For our drivers to double your order it might take them an extra 15 seconds. The only real cost difference between a $25 order and a $100 order is effectively product costs. Fair enough?
So I started to play a little bit with a new type of price structure that Brick n Mortar stores cannot do, a sliding price scale. Let me clarify. A store will run a sale on soap or bananas, but they do not give you price breaks for larger orders. It is a linear pricing structure where you pay the same for a tomato whether it is the only thing you buy or the 50th thing that you put in your cart. Why though?
And for the past 13 years, we have been operating a food model completely different than a grocery store, BUT we have been charging our members on the same archaic price structure that grocery stores use. Examining our food model, we have identified that orders are more efficient to deliver the larger they are. The fixed costs of delivery become a smaller percentage of the total order the larger the order becomes. So why then not structure our pricing accordingly? Why not incentivize larger orders and ditch this linear pricing structure like a bad habit?
Holy Manure! Realizing this it was like taking the Blue pill (or was it the Red pill?) and stepping into the Matrix to see how things really work…or really could work. So I want to introduce you to a new membership level that we are introducing this week.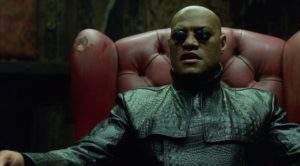 But please let me preface this by saying that this new membership level is an Option for you to choose. If you are happy where you are at, you do not have to do anything. Everything will stay the same, so what follows is optional membership level that you can choose to take advantage of.
We are calling the membership level "Friends of the Farm" and it will look like this.
If you have a $75 order, we will give you a 10% Discount. If you have a $100 order, we'll take off 20% your bill. And if you have a $125 order, you, we'll knock 25% off your total tab. These are huge savings to our members, but they accurately reflect the savings that we see by delivering larger orders to your house. So I want to pass those savings back to you. Let you enjoy bulk buying discounts.
Furthermore, this discount will come off your entire bill. You do not need to buy a certain product or know a secret handshake to get these discounts. They will be taken off your bill as a gross percentage ($100 order becomes $80 at checkout) no matter what you choose to put into your shopping cart. What you buy is totally up to you.
Additionally, this membership level will have FREE Delivery on any of our routes both current and future. Standard routes, express routes, any route. There will never be a delivery fee associated with this membership. So for many of our members, you can order and have Same-Day delivery 6 days a week. You choose the day or days that work best for you.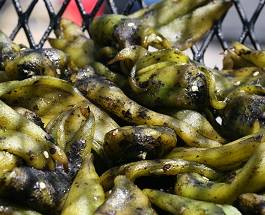 The cost of the membership level? $96 annually. Only $8 a month.
And I want to be very clear about another thing; our current prices will NOT change. We are not going to pull the ole "increase prices and then run a sale" marketing trick. Our current prices are working for us. We turn the lights on, gas up the fleet, and pay all of our employees a living wage with benefits on our current prices. So they will NOT change. Everything that we have been doing, we will continue to do. Again this membership is an Option.
I will not sugarcoat it or play smoke n mirror games; I want our farm to be a bigger part of your kitchen. The more we become an integral part of your total kitchen experience, the more loyalty and support we get from our community.
Every single one of our partner farms and producers wants to grow their business. Every single one of them wants to feed you more if they can. And the best way for us to help support them and our farm, is by increasing the volume of food that we bring to our members. And this membership is going to be a powerful move in the right direction.
Again, let me reiterate that this new membership level is completely optional for all members. Our services, our products, and our prices will all stay the exact same as they currently are and have been. The new membership level is targeted at those folks who want to buy larger quantities of healthy fresh foods, but where price has been a deterrent.
I want to offer a sustainable local food model that can bring as many people to our table as possible. And bringing down that financial burden of healthy foods will go a long way to feed more people in our communities. So with that, I ask for your help in sharing this new direction with family and friends who you think would love our food and the convenience of the home delivery service.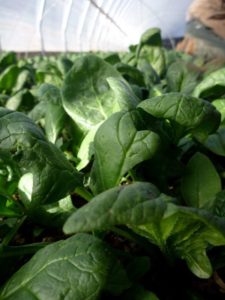 If you have or are involved with a business that you think would benefit from healthier food options, please email so we can set something up (). From personal experience, I know that eating healthy is easier when you're a part of a team. We have seen some really incredible success stories when offices/businesses tackle living better as a team. It is less daunting and groups come up with some awesome ideas on how to eat well. I would love to be a part of helping your office enjoy the good food journey. Plus you'll have happier people taking less sick days.
Lastly this fine fall week, our web site. I know that our web site functionality is not perfect. It can be clunky or difficult to navigate. We have been working hard with our web designers to launch a better platform for all of us to use. And after many months and moons, we are getting close to making the change. We hope to roll this baby out within a month from now. It is way more "intuitive" than our current site and I can promise that you will love it.
I could not be happier with where we find ourselves right now. It has been a very challenging year both in the fields and with fine-tuning our services. But the greener pastures that we have been working diligently towards are almost here. After the dust settles, I know that we will have a better service and happier members. Please do not hesitate to email me/contact me with any comments, concerns, hopes, or dreams that you may have.
Farmer Monte