Let's start this week with some product highlights. Which are always more fun than product low lights. Spring has sprung. That is the good news. I love seeing our fields fill up and I love seeing the bounty from our neighbors throughout the region.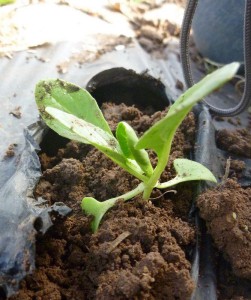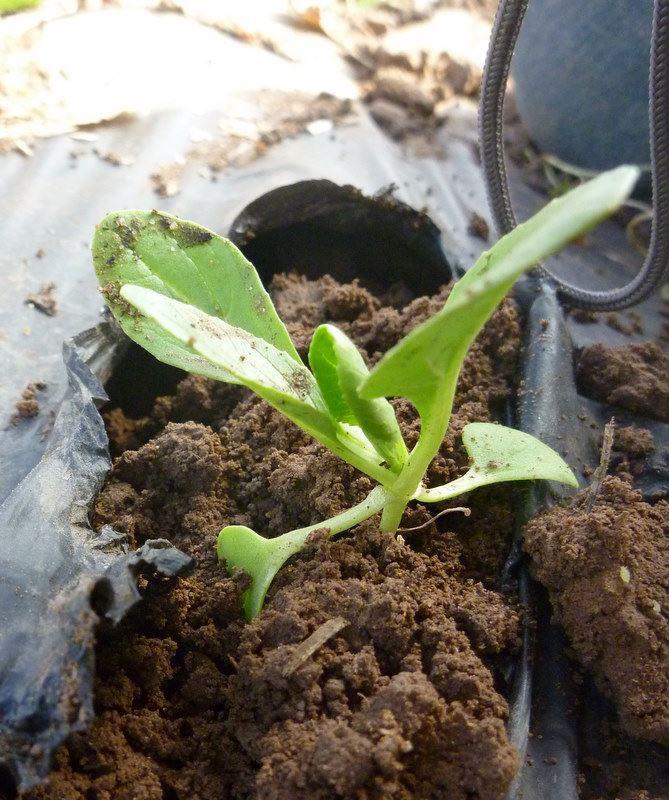 Asparagus, strawberries, and artichokes. Honestly nothing tells me it is spring more than those three crops. Eating these 3 Amigos you know that the weather is not too hot and it is not too cold. They represent the Goldilocks zone of the spring and a time to be most definitely enjoyed.
Pasture Pork. We have begun harvesting some of the pigs that we over-wintered on the farm last fall. The first 5 are already in and a couple dozen more to go. This is a great time to load up your freezers with what you will need for this coming summer and BBQ season.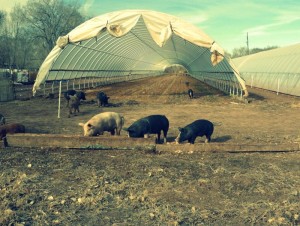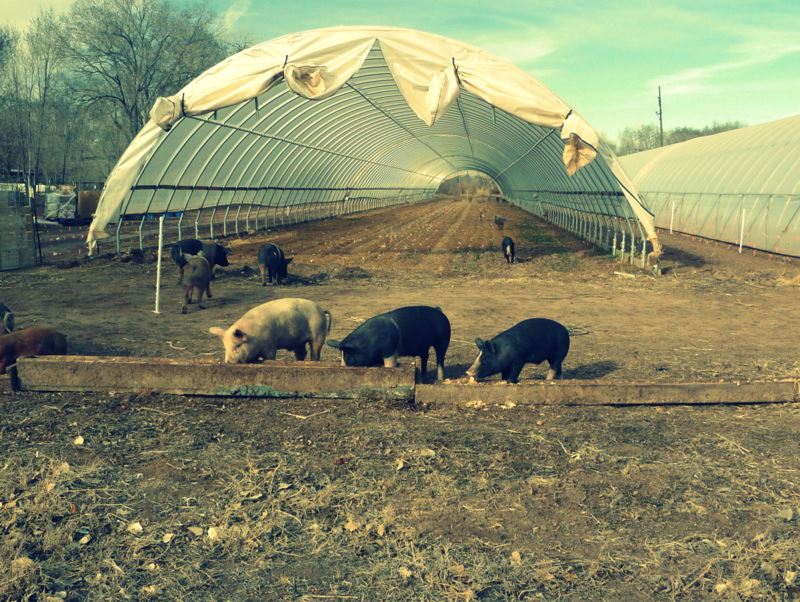 I feel pretty confident that you will not find a better quality of pork anywhere. Our pigs never see the inside of a building and are able to live on acres of land to do what pigs love to do, root around. They always make me laugh because after a rain or snow, you look around and only see their shoulders because their entire head is buried in the ground. They eat the weeds at the roots so we don't have to see as many of them in the summer. Now that's a win-win.
Moving on here to some birthday news. Some folks dread birthdays. I distinctly remember my mom celebrating her 43rd birthday like 5 times. Fortunately she is so energetic and beautiful that she was able to pull it off. But me, I love birthdays. The sage philosopher, Norm Peterson (from Cheers), once said that "It's a dog eat dog world out there and I'm wearing Milk Bone underwear." I could not agree with him more and that is why I love celebrating birthdays. It's no small feat to make it through a calendar these days. So rejoice and don't hide behind these mile-markers.
With that said, it is the farm's birthday this week. 13 years of getting dirty and keeping it real with you. What started out as a dream for one dude has morphed into a mission of the many. As support for this farm grew, it became clear that the goal was not about just growing a better local carrot but cultivating better lives for our community. Sure this is a lofty goal, but as they say in Norway, "If the path was easy, the Swedes would have already done it." 🙂
I give a lot of tours of the farm and of the business. And you know what, no one ever walks away saying what an amazing greenhouse or tractor we have. They always remember the people who make up the farm. The dedication and belief in what we do is apparent in everyone who keeps this place going and growing. This genuine passion for promoting healthy living is pretty special in today's marketplace and I am so grateful for our crew. I can tell you all that you are in good hands.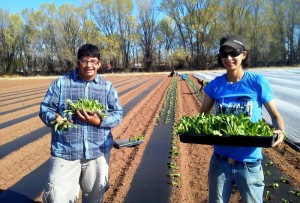 I am also so thankful to our communities that keep the farm thriving. It is a very vulnerable position to ask your community for support. We can grow all the plants in the world, but if no one is there to buy (support) your farming addiction, then you have done nothing. For 13 seasons I have asked for your support, and for 13 seasons we have received more than I ever expected. I never take that for granted for a day. We are only here because you want us to be here. Without you, there would be no farm. Thank you.
So today I will light a candle for us and raise a glass to you. We have the "unlucky" 13 years behind and an amazing and prosperous 13 years in front of us. Enjoy the harvests this spring and again thank you for keeping us going. We have lots left in the tank still.
Farmer Monte