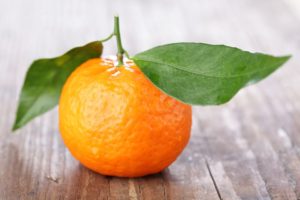 Well January was definitely a month of new things. New partnerships, new products, and new people on our crew. So I am going to just brain dump here for a few moments reflecting back on our January and looking forward to this February.
The Frontier Restaurant. Seeing as how we sold 157 dozen tortillas last week, it was not lost on folks that we have now added the Frontier Restaurant to our absolutely amazing list of partners. I grew up eating at the Frontier and so there is a real nostalgic aspect for me to partner up with them now that I have grey beard hairs. The family, the story, and the products make Frontier such a special place. And they are without a doubt an iconic food company of New Mexico. So look for their tortillas/sweet rolls now and look forward to more fun offerings to come.
Verde Juice from Santa Fe. We have been working with Kelly and the Verde folks for many moons bringing them Organic produce for their yummy juices. To begin with, their distribution was focused on Santa Fe. Now they have added us to their mix and we are happy to bring you such high quality cold-pressed juice. We will be highlighting 4 of those juices on the web site now and will expand/change those juices as the seasons change. Again a great company that we are thrilled to bring into our family of partners.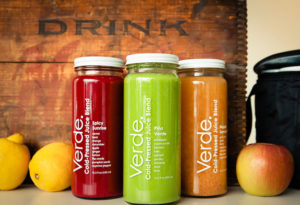 Oh that's Nuts! I have been feeling this void in our offering that we do not carry more nuts. Nuts are such a good source for energy, good fats, and flavor that I knew that we needed to carry more of them. So we have added Organic almonds and cashews along with some NM-Grown pistachios from Heart of the Desert. Look for those in the Storehouse category on the web site.
Romanesco, the crazy fractal veggie. Some call it a broccoli, some think of it like a cauliflower. But either way, the Romanesco is one of the most interesting pieces of food art that you can find. Let me offer up a little tip on how to prepare it though. First off the cut is so important. Avoid cutting it up from the top. Instead, flip it over and cut off the individual spires from underneath. This leaves the fractals unharmed.
Next toss those dudes with some olive oil and roast for 35-45 minutes at 375. I like to see the spires just start to have a toasty brown char to them before pulling them from the oven. Salt and pepper to taste. But I encourage not much more than that. Let the Romanesco be the flavor you taste and not some sauce. It is a perfect stand alone veggie.
And this week is probably a good week to look at a produce family called the Brassicas. Their family Christmas card has many faces you recognize. Broccoli, kale, cauliflower, radish, arugula, cabbage, turnip, Brussels and Romanesco all come from the Brassica family. One of my favorite produce familias.
You will also notice that a lot of those faces are in our offerings lately. Well that is not by accident. You see the Brassica family share a common trait, they all like cool weather over hot. They also do not freeze until the weather gets down below 24 where as the prima donna tomato will kick the bucket at 32 degrees. So this Brassica group is a natural for growing in the Arizona winters. And we are so lucky to have such a high quality winter production area so close to our doors.
So enjoy the Brassicas, the citrus and all of the other tasty flavors that call your kitchen home this winter. Who says you can't have incredible diversity while still supporting your regional food suppliers during the winter??
Farmer Monte