First things first, the holiday schedule. With the way that Christmas falls this year on a Thursday, I want to give our crew (and me) some well deserved time off so we are running the same schedule that we did for Thanksgiving. Please make a note to avoid unwanted deliveries.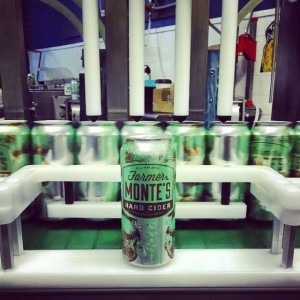 Monday Deliveries/Pick-Ups: No change for all greater ABQ, Santa Fe, Los Alamos and Las Cruces orders.
Tuesday Deliveries/Pick-Ups: All orders as usual. Please note this will be the ONLY daytime East of the river deliveries for ABQ.
Wednesday Deliveries: No change, but please note this will be the ONLY day for Westside daytime delivery.
Thursday Deliveries: ABQ Night Deliveries will be made on Tuesday Night. Whole Foods pick-up will be Monday.
Friday Deliveries: All ABQ deliveries will move to Tuesday. All Santa Fe deliveries will be made on Monday.
Saturday Deliveries: Please move your orders to Tuesday/Wednesday deliveries.
Second order of biz this week is hard cider. We finally got all of the legal and paperwork done to ship our hard cider out of the state. This coincidentally lines up perfectly with the season of giving (wink,wink). So if you want to send a friend, family member, or favorite business associate a case of our cider, we will take care of everything for you. All you need to do is email, or call 681-4060 to set this up. We can take care of all your holiday shopping needs in 15 minutes so you'll have time to…well, drink a cider maybe. Or catch up on Cold Yoga??
OK, enough housekeeping for a week. Back to our regularly scheduled program…your food. Have you ever eaten an eggplant that looked like Pinocchio? Enjoyed a carrot that had two legs? Made a salad with a corkscrew cucumber? I know I sure have and every time I do I wonder why we tell our kids to "quit playing with your food." Shouldn't we promote having fun with our food. After all, fun is usually very sustainable. But we never see the Richard Nixon eggplant in the stores, we only see perfection. Why?
Here is the harsh reality that I have heard from growers throughout our region. Farmers lose about 40% of the harvest to imperfections. None of these blemishes affect the flavor or freshness of the produce, but still they are not welcome at grocery stores. And when a grower has to compost almost half their harvest, what do you think happens to the price of the produce that makes the grade for quality? Yup, you guessed it, you pay more for it.
Wendell Berry famously wrote that "eating is an agricultural act." So what we choose to eat will determine how our agricultural landscape will look. In reality though, grocery stores have no interest in risking lost sales by offering blemished but fresh food. They won't take the risk.
But we can and we do. The reason that we can offer such great value for the quality of the food you receive is because on our farm, we harvest everything.
And building from last week's newsletter, as we work directly with the growers, we are able to find a home for these not so perfect looking cucumbers and peppers (etc). We want fresh produce not perfect looking produce.
I wanted to share this with you to help put your food choices in perspective. You are not only gaining access to some of the freshest food around, but you are also changing the food system by giving our growers a home for their imperfect produce. Or as one of our members eloquently called them "the Originals."
So this holiday season we will celebrate the Originals in our fields and in our lives. Maybe in the end, our blemishes end up giving us deeper character? At least that's what I tell myself.
Have a wonderful weekend.
Farmer Monte