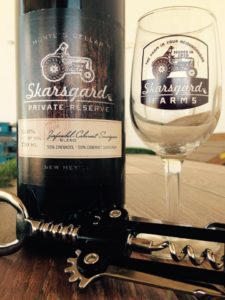 What's In the Harvest Box Next Week?
So hopefully last week's first round of cherries has got your palate primed for more. We have over 1 ton of fresh cherries coming to you this next week. Well, not a ton per person, although that would be a nice visual of filling a tub with cherries and then eating your way out.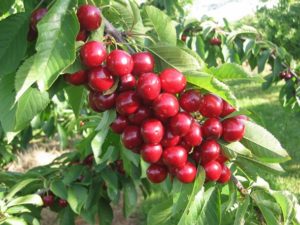 To make room for all these cherries we need to increase the quantity per share. So what we are going to do is make 2 lbs the standard for all box sizes right now. If you want more than that, feel free. Make your entire Harvest Box cherries if you like. If you do not feel like 2 lbs, please remember that you can substitute them for another yummy veggie. We are trying to help Paul and Excelsior Orchards find nice homes for all their fruit. So we will be heavy on cherries for the next few weeks. Time to stock up.
OK, now from cherries to grape juice. Well, fermented grape juice that is. In Latin I think it is called wine?
Our hard apple cider is technically considered a wine by the State and by the Feds. With that, the state of New Mexico had a great economic development idea and allow for NM wineries to sell other NM wineries wine. Maybe that is too many wines in one sentence but hopefully you get the point. We are able to sell any wine grown and produced in New Mexico. Now we are no Sonoma, California, but that still allows us (and you) access to a huge diversity of wines.
So sipping on one of these glasses of grape juice the light bulb flickered in my noggin…why not sell some wines through the CSA to help local wineries out and help expose our members to the joys of New Mexican wines. I know that we have a bad reputation for quality wines and I think that we can change your mind.
How will this work? Well it will look something like this. Our team (and you if you would like to help out with this adventure) will be looking for NM wineries that love making good wine and want/need some help distributing it. When we find these wines, we will have them bottle the wine in our Skarsgard Farms label and we will sell it to our members at insane value.
You are probably thinking, "Wait a tic, why not just sell their wine with their label?" And the honest answer is brand protection. I hate to be the one to spill the beans, but the fact of the matter in the wine world is that grapes are not all that expensive. Even the really expensive bottles you see there is not a lot that goes into the grapes.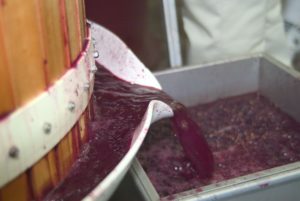 Wine is like art in many ways, it is only worth what someone is willing to pay for it. So if a winery has established themselves as a nicer bottle of wine and folks are will to pay $30 for a bottle, then they will sell it for $30 even though they could make it work financially at $15. And I don't know about you, but I will buy my mom a $30 bottle for her birthday (cuz I'm a great son), but I do not drink $30 wine on a normal Tuesday dinner.
So what I want to do is bring you great wines at a great value without any fancy label. This will be the best scenario for you, and the wineries can move volume to us while not hurting their brand that is being sold for a lot less than they sell it for in the stores or at the winery. It's a pretty darn good setup if you think about it.
So first wine out of the gates is a red blend of Cabernet Sauvignon and Zinfandel. A very drinkable blend I think for any of your summer BBQs or for lounging back with a handful of dark sweet cherries. The price on this one will be $11.95 per bottle or if you would like a case we will knock 20% off.
If you know of any wineries that might be good fits for this new line, please let me know or have them contact us.
Have a great week, Farmer Monte