Fall. The hands down best time of year in our enchanted land. Summer flavors like heirloom tomatoes, the last of the stone fruits (plums & nectarines) meet up with the yummy flavors of fall like fingerling potatoes and delicate little kiwi berries. It most definitely is a good time to be eating fresh. With this abundance of freshness, I want to introduce 2 new faces of our partners.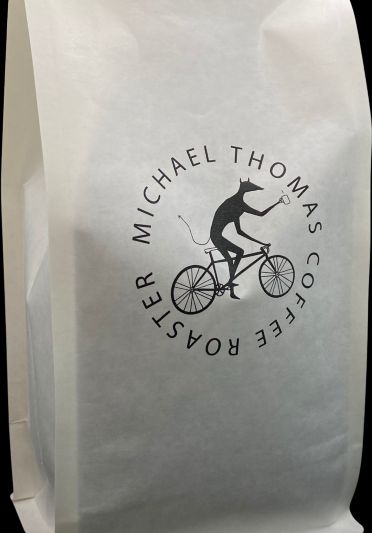 Coffee. Our business runs on coffee. No way to sugar coat it. If I start reading an article and they even hint at cutting out coffee for tea, I stop reading and go find an article that reinforces my love of java.
I have spent time in coffee plantations in Panama, Costa Rica, and Guatemala. I've seen the incredibly hard work (and artistry) that it takes to cultivate coffee plants. And I have as much respect for coffee farmers as any farmer in the world. So when we were looking for a coffee partner, we needed to find a group as passionate about coffee as we are.
Welcome Michael Thomas Coffee. Michael Thomas (if you do not know them) is a 2-store artisan coffee shop in the Nob Hill area of ABQ. They are my neighborhood coffee joint, so I know them well. And their daughter, Alyson, actually interned on our farm once upon a time.
All of their coffee is conscientiously sourced and hand-roasted in small batches at their Carlisle store. Roasting coffee in small batches is essential to ensure freshness in their beans.
The other awesome part of this partnership is that because they are only a few minutes from our packing warehouse, we pick up orders up from them daily. You order, we pick it up from them, then we deliver it to your door. Simplicity that leads to an amazing cup of coffee. So check out their offerings on our website and know that with every bean that you buy, you are supporting a fantastic New Mexican family. Enjoy!
The second partner I would like to introduce you to actually needs very little introduction, Bill King Ranch of Moriarty. The King family has been champions of New Mexico agriculture and politics since.…,well, since New Mexico became a state.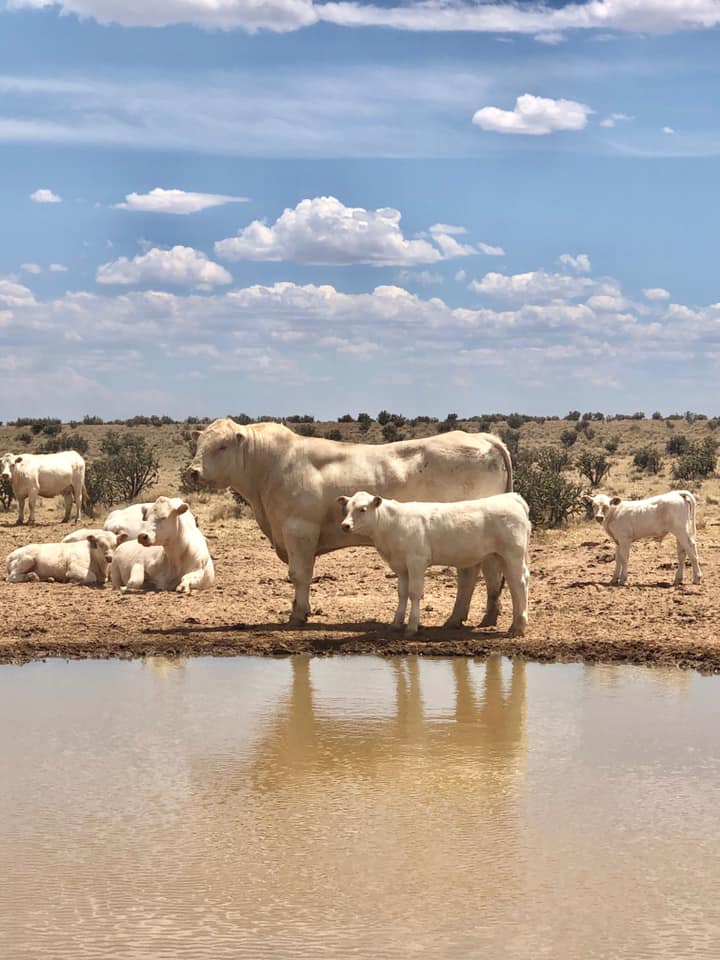 The majority of the cattle they raise are Angus and Hereford. But we will be sampling some new breeds that they are working to develop. The ranch believes that by focusing on strong, healthy breeding/genetics, the animals are healthier and will not need hormone or antibiotics. So all of these animals are born, raised, and processed within 50 miles of our warehouse and have never needed hormone or antibiotic treatments.
Finally, working directly with the ranch and the local butcher, we will be able to bring you steaks that have never been frozen and aged for 28 days. I am super excited for this new partnership and think that you will absolutely love the beef. I know I have been. And I know that the King family along with all of our hard-working New Mexico ranch partners appreciate your support. When you are raising animals, it is a 365 day a year commitment.
Have a fantastic fall and I encourage you to spend a few moments on the website looking at all the new items we are bringing you. Truly incredible, truly yummy.
Farmer Monte