Okie Dokie, let's dive into November head first. We'll start with product news and see where the ramblings go from there.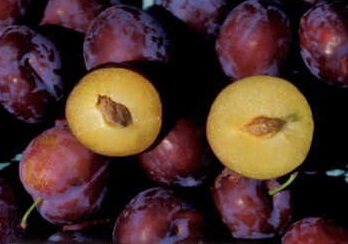 With the cold weather, all of the fruit has been taken off Paul's trees at Excelsior Orchards. A pretty great harvest season we have enjoyed over the months from his trees. This week we will see the last variety of plums, the Simcas, and some incredible Fuji apples. Here is a quick tutorial on the fruit.
Simcas are a late season plum that have two cool traits that I love about them besides their flavor. First is they are a Free-Stone fruit meaning that the flesh of the plum does Not stick to the pit. That gives us/you flexibility in how you can use these plums. You can eat them out of hand, pit them and make jam, pit them and dehydrate them for enjoyment this winter, or even make a pie. Tons of flexibility here.
Second thing I love about them is the dark skin with golden flesh. Most plums are similar on the inside as they are on the outside. Simcas break the rules. Dark skins after sunbathing on the trees all summer with a gorgeous golden flesh. Unique as they are yummy. We'll probably only have two weeks with these guys so dive in now.
Fuji apples are the most celebrated apples around and after one bite, you will know why. One of the most crisp (or is it crispest??) apples that you can sink a tooth into. They sit on the branches all season, then you have to wait for a good frost (about 24 degrees) to shock these guys into expressing more sugar. This one cold snap makes a pretty bland apple amazing.
That transformation happens a lot in the produce world. Fruits like melons, pears, and corn start out pretty darn starchy. But when they get hit with a little cold weather in their face, all of the starches turn into delicious sugars. So some of the best melons you will taste in a season, come at the end of the season. Right before the frost kills all your plants, you get some truly incredible melons. It is an interesting dance, but a flavorful one. And one I look forward to every season.
Other produce news, citrus season has begun. Grapefruit, Lemons, and Limes splash the pot this week with Oranges next.
I love these changes to the seasons. Right when I feel my body beginning to fight some cold or allergies, Citrus season comes in to save the day. Bourbon can only kill so many germs by itself you know? Sometimes you have to add Vitamin C to keep yourself healthy. Look for a slew of citrus (and citrus juices) coming your way this late fall and winter.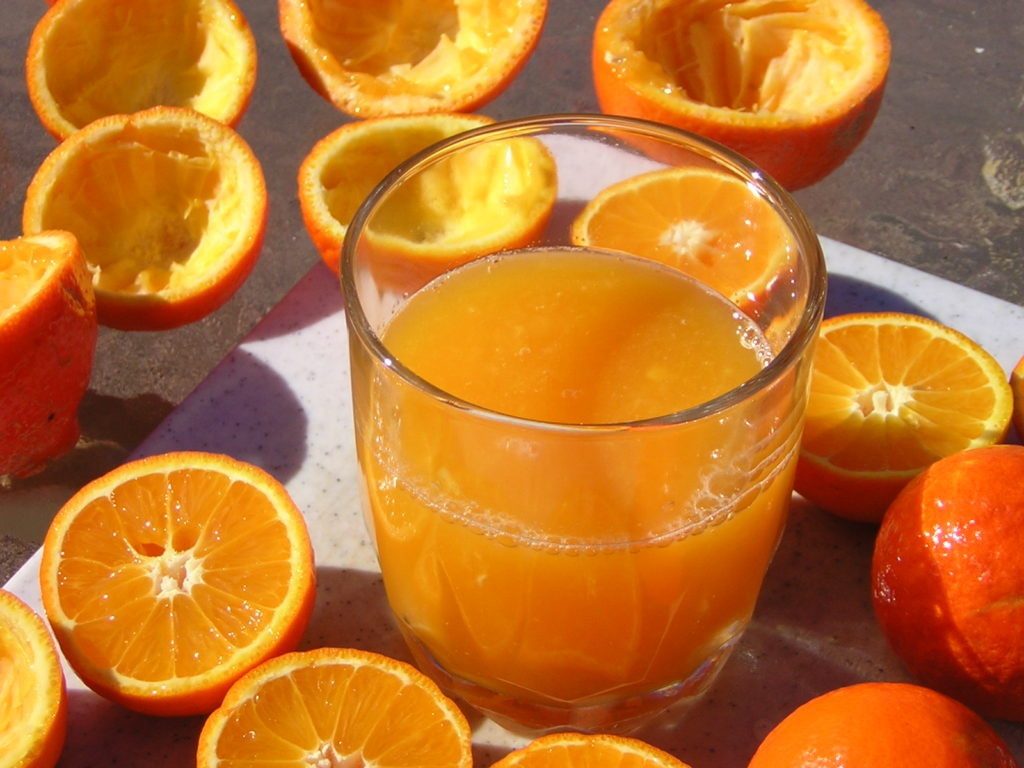 Speaking of juices. I have been digging our new juice bar so much that I felt like our 12 oz juices left me hanging a little bit. The Big Bear needs more juice in his belly. So we have made all of the juices Pints (16 oz) and are making preparations for adding some larger formats too.
As a reminder, all of the juices are made fresh for your order. We do not turn on our juicers until you add them to your order. So we make juices daily in order to bring you the freshest juices that we can. All raw, no pasteurization, and all Organic. Seeing as how we sold 400 of these juices this week, I know many of you have tried them. But for those of you sitting on the fence, try them out, you'll love them. I promise. Who woulda thunk my childhood Lemonade Stand would turn into this?
Quick trip down memory lane about my Lemonade Stand as a kiddo. I was learning how to ride my Huffy bike as my brothers and I were hosting a Lemonade Stand for the neighbors. Our Stand was getting rather popular and so I wanted to showoff my bike skills a bit. I decided to take my hands off the bars. Sure enough I lost control of the bike and slammed into the Stand sending juice and Dixie cups flying. Believe it or not, lemonade on road rash is a good reminder to stay humble.
Lastly this fine week, Meal Kits. I cannot tell you the positive response that we have seen with our Meal Kits. It seems that we have finally struck the right balance of convenience, flavor, and value. We try and shape these recipes as an easy Crock Pot slow cook, or from Fridge to Table in 20 minutes. I know we all lead busy lives and eating healthy is difficult when time is in a pinch. Allow us to help you make planning and cooking healthy easy this winter. Also, at less than $6 a serving, you will not find a less expensive meal around. Do yourself a favor and try them out.
Have a yummy week, Farmer Monte