Some gorgeous fennel coming your way this next week.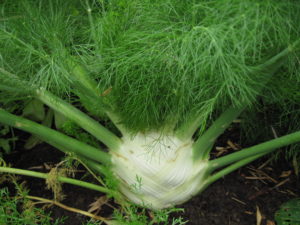 Morning Harvest!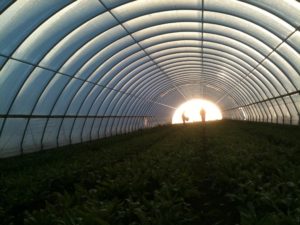 I read a pretty interesting article that I have to tell you did not sit all that well in my stomach next to my breakfast burrito. The article was highlighting how chain restaurants are flooding into Albuquerque right now trying to find their position in a very competitive market.
Now, the article was highlighting ABQ, but in all honesty, I bet you could substitute almost any city center into the story. And the conclusion I know is the same throughout this country; Mom n Pop restaurants are under attack.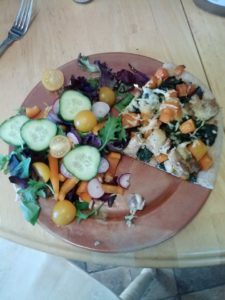 Now the Adam Smith laissez-farie economists will argue that this marketplace metamorphosis into a slew of huge restaurant chains is just what happens in a free market economy. Demographic research for restaurant placement, marketing campaigns, buying food less expensively through volume discounts, and even having professional interior decorators furnish restaurants. These are all things that most Mom n Pop restaurants just don't have and cannot compete against.
But there is one thing that you will never get at a chain restaurant: authenticity. You might be able to get a good burger at a chain restaurant, but you will never get an amazing experience. And I don't know if I have just grown cynical in my 41 years, but good just does not excite me anymore, I want great. I want incredible. I want memorable. These are the kind of experiences that make our lives richer.
And let me clarify that I am not talking about 5 star dining with every meal. Some of the most amazing meals I have enjoyed in my life have been the least expensive. I bet your experiences with memorable meals have been the same. Passion for food does not look at the price tag on the menu.
For me, I have found that the closer that I can get to the source of my food, the closer I get to the passion of the food. Having our orchard guru, Paul from Excelsior, hand me an apple, I feel as if he has handed me one of his family secrets. He doesn't toss it to me like a tennis ball, but places it in my bear paw. Taking a bite out of the apple, you can taste the difference that has gone into growing and caring for it.
The same happens with chefs and cooks. You can tell when a restaurant looks at its food as a commodity or as a passion. As something to sell or something to share.
So back to our free marketplace. We are the masters of our own destiny. We vote every time we make a purchase. If we want our communities to be diverse economic landscapes, we have to support that. This is at the essence of why Wendell Berry said that "Eating is an agricultural act."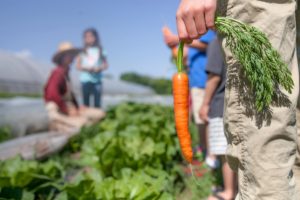 What we eat shapes what businesses are in our towns. What we eat shapes if our fields will be sprayed with chemicals and animals raised in factories. We can no longer hide behind the veil of ignorance. We know too much and we are responsible for places we call home. We have the power to make change regardless of what our governments do or don't do.
It is one of my biggest pet peeves when someone is talking to me and they say "Oh I think what your farm is doing is so great for the community." But then on the other hand they are not even members supporting it. Folks, for us to truly bring change to this food industry, we need to plant more lettuce, sustainably raise more animals, bring Organic foods to the masses. We don't run this farm to get pats on the back; we bust our tushies day after day to bring positive change. And this positive change stems from community support.
Businesses are not around by accident. They are not around because someone gave them a good pep talk at a basketball game. The businesses in a community are simply a snapshot of the desires of the people. Democracy in its raw form. So seeing how it is inauguration day, let's get out there and make our food great again!
Farmer Monte