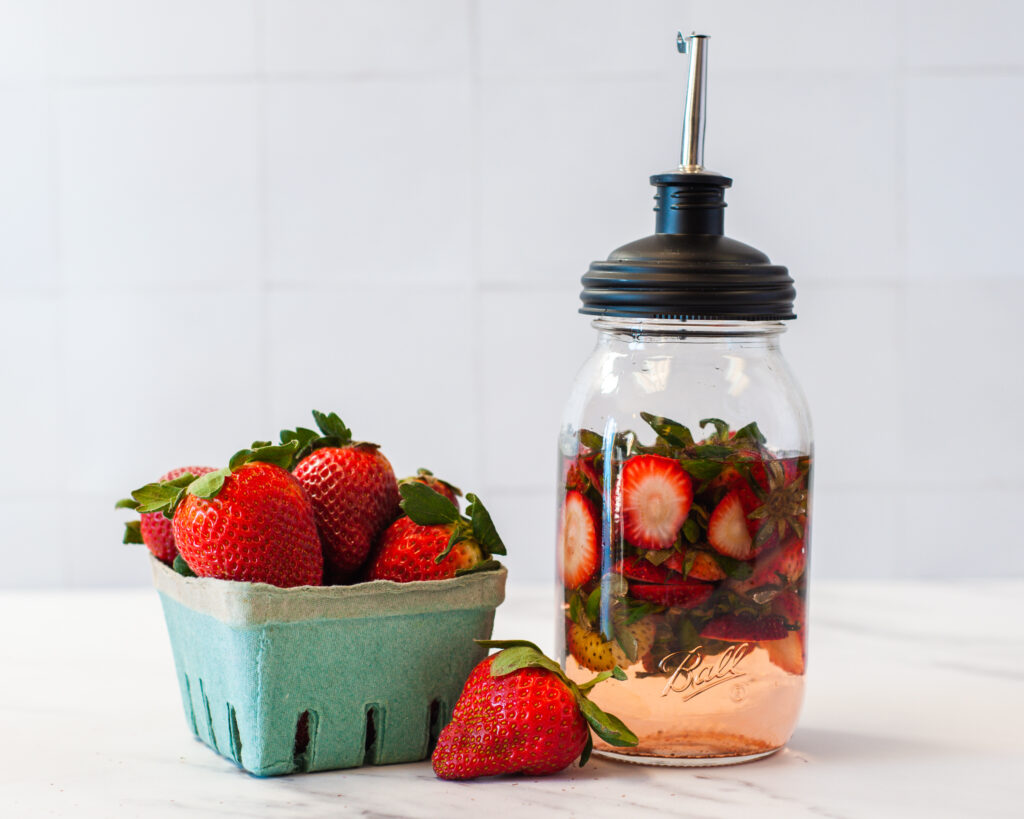 Did you know you can eat strawberry tops? If you're not throwing them in your smoothie – try making this strawberry infused vinegar. Add your tops to any white vinegar for a few days, and you'll have a bright red sweet vinegar perfect for salads, or even added to drinks!

1/2 cup strawberry tops
White vinegar of choice

Pour vinegar and strawberry tops in a sealable jar. Allow to rest at room temperature for at least 2 days. Transfer mixture to a sealable bottle, discarding the tops. Use as you would regular vinegar!