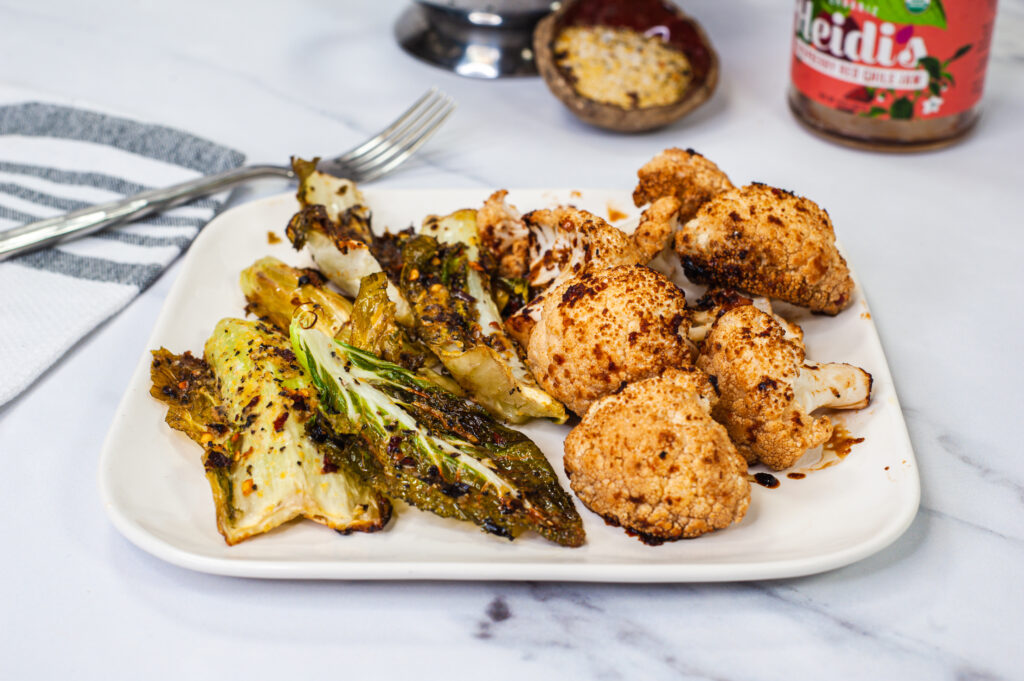 Cauliflower Leaves & Empty Jam Jar
Did you know you can eat cauliflower leaves? Here's a simple side dish recipe with them!
Preheat the oven to 400°F.
Trim off the woodiest parts of the stalks (or don't, but just don't bother eating them).
Wash the leaves. Pat dry and arrange on a baking tray.
Drizzle with olive oil and season with salt, pepper, nutritional yeast, and red chili flakes.
Roast 5-10 minutes or until the leaves are crispy.
Eating cauliflower leaves means less food waste or simply add to compost!
Empty Jam Jar?
You'll need the following to make this great glaze!
Splash of Apple Cider Vinegar
Harissa
Soy Sauce
Grated Garlic and Ginger
Give it a good shake and pour over cauliflower. Roast it in the oven with the leaves.