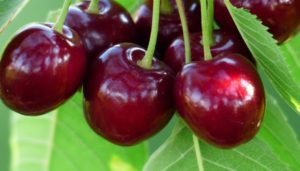 Believe it or not, I am a huge food lover. Foodie. Food dork. Call me whatever you will, but food shapes my life. I look forward to seasons like I look forward to vacations; seasons are burned into my mental calendar. I know that like any good papa bear, I am supposed to love all of my cubs the same. And I do love the flavors of all the seasons, but July is my absolute favorite. No disputing that and no apologies.
So why July? What makes this month so special?
When I break it down, July is so special because it highlights fruits that literally have a 2 week season. July's headliners are so fast that if you blink, you will miss them. Not only that, they are incredible flavors. These fruit offerings have been basking on trees, bushes and vines for over three months. They have soaked up all of the sun's energy and turned those rays into intense flavors that is hard to get any other time of the year. Cherries, nectarines, melons, berries, and figs will all bring a huge smile to your face this month. Enjoy them with abandon because this is their time to shine.
That brings me to the Summer Conundrum that we face every year with local produce. And that is when local produce is at its peak, peoples' lives are at their craziest and we don't eat at home that much. Grocery stores see a dip in sales over the summer and restaurant sales go up. When people are busy, routines go out the window and we end up eating stuff on the fly. I get it and my house is no exception. Summer is hectic.
But if you can silence your mind from the chaos that we call summer, remember that the summer months are the Best months to be eating locally and enjoying flavors that we will not see for the next 10 months. These summer months are our time to shine. Our time to taste foods at their peak and to try varieties that grocery stores would never dare to carry. Stores have to worry about shelf life and is the food visual appealing enough that someone will buy it.
Because we get our produce to you so quickly, we can concentrate on flavors and not shelf life. So we find the best varieties, keep them on the vine until they are ready, harvest them and then sprint them to your door.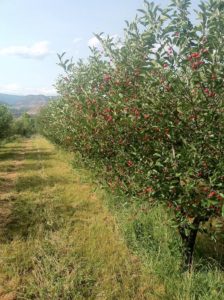 And I think that no other partner that we have highlights this commitment to flavor as much as Paul at Excelsior Orchards. I was talking with Paul this week and he asked me a question that you will never hear at a grocery store, "When is the latest that I can have the cherries to you?"
A question like that speaks volumes about the philosophy behind the grower. a) Paul wants the cherries to be as fresh as possible. So he will harvest them the day before we get them. b) Paul knows (after 12 years of dealing with us) that his cherries will find a home and be from his orchard to your kitchen in a matter of days. c) finally, when you have a partnership like that, you can ripen the cherries to a higher sugar content and still not lose them due to spoilage.
Here is a little known fact in the produce world so turn up your volumes for a second. When you take a fruit off the plant, sugar production (aka ripening) stops. People say they let a fruit ripen on their counter and honestly that is kind of misleading. Sitting on your counter the starches of a melon (for example) will start to break down and be softer to chew on, but the sugar content of the melon will be the same as the moment it was harvested from the plant.
Stay with me here…so Sugars breakdown quicker than Starches (that's why potatoes can store for months). And so if you are worried about shelf life, you harvest honey dew that tastes like a potato. But if you are harvesting for flavor/sugars, you let that fruit sit on the tree as long as you can so that sugar levels go up and starches breakdown on the tree and not in your kitchen. It is in this patient waiting time that makes the difference between a piece of fruit that tastes like a potato and one that tastes like nothing you have ever tasted.
When a grower can disregard "shelf life" and focus on flavor, you get to experience what I like to call Transcendent Flavors. A flavor so rich and incredible that it will stop you in your tracks and leave you asking how the heck a simple fruit can have such amazing flavors. These are the flavors that I am in search of throughout my life. And seeing as how my mom taught me to share at a young age (with 3 brothers), I love bringing these flavors to you and your familia. Enjoy!
Farmer Monte