What a gorgeous Spring, uh I mean late winter, we are experiencing so far. March has definitely come in like a lamb and have not seen much lion yet. Fingers crossed.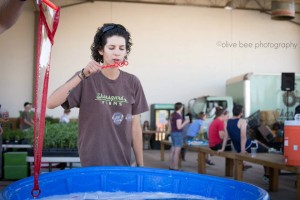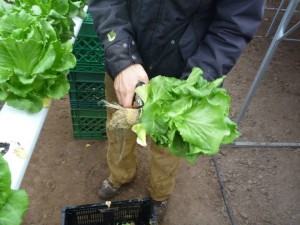 Our fields are filling up and ready to start harvesting. Looks like lettuce will be the first to the party this year. Fitting as my old soccer team's name was "Lettuce Win." So keep your eyes peeled for some cool lettuces that you will not see from any store. We have found some very interesting varieties over the years that do very well for us, but for some reason, they are not grown commercially. Oh well, their loss is your gain.
On more product news, our/your CSA Manager, Emma, has been hitting the pavement looking for tasty new items to add to the offering. Her prize find this week was cheese. Tucumcari Mountain Cheese Factory. Straight from our amigos in Eastern New Mexico, some of the highest quality cow cheese around. And at a price point that you will love. We have many flavors that we already have brought in and can bring in more as well when we see how the demand takes shape.
Look for those on the web site now, and you can thank Emma for those. And if those weren't enough, she also found some deli style meats (salami and prosciutto) to help round out your Spring picnic basket. I have to say that I think we are doing a really good job of filling some gaps that we have had in a more well rounded diverse kitchen. It is exciting and dare I say fun to see all these positive changes coming to our members.
I strongly encourage you to spend a few minutes surfing around the web site to see all the new items we have brought to your fingertips. Shoot, you don't even have to be dressed to check out our store. The second part of this encouragement is to let us know what we are missing. What would you like to see added to the line-up?
Now a reminder (drum roll please) our Farmy Fridays begin now. 3/18, from 3-7pm, in our Warehouse Garden (3435 Stanford Dr NE). Just a quick recap as to all the cool stuff you will see, hear and taste.
A Farmers' Market. We will have produce, meats, and some value added goodies available for folks to buy. No pre-order necessary. We will be hosting a CSA Pre-Pack pick up, so that you can order online, have us pack it for you, then you just come and pick it up after you relax in the shade of our canopy.
Cider and New Mexico Wines. I always walk away from Markets thinking that they need to highlight the liquid agricultural movement. Well, because we are a certified winery, we can serve cider and wine at our markets, so we will. Come try a cider and my first batch of super tasty wine. Depending on your plans for the weekend, you can even take some home.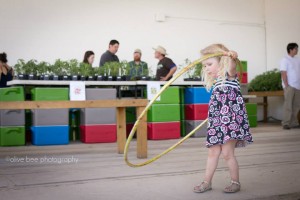 Kids' Table. Our weekly free event to let the kiddos get dirty and blow off some steam after that stressful week of 3rd grade. You can drop them off and let them be kids, and you can take some time to be an adult and talk to some fellow foodies.
As the season progresses we will be selling plants, hosting gardening classes, and letting you ride a mechanical bull. Well, maybe not the bull, but I wanted to make sure you were still with me here. Again, if you have a special talent or passion, let us know if you would like to play music, paint faces, tell jokes, teach composting, or run a cooking class. Our members are up to some pretty cool stuff, don't be shy…share it!
Have a great weekend and hope to see you out here, Farmer Monte