One thing that I have seen over and over in the marketplace is that nothing ever stays the same. Not so long ago, Blockbuster Video had an entire College Football Bowl game named after them, fast forward 10 years and kids these days will never step foot in a video store their entire lives. Businesses have to be thinking about what is coming around the bend or they will end up a speed bump to the speeding semi truck that we call Progress. Demands change, lives change, and so businesses have to change in order to be relevant as calendar pages turn.
Items to look for this week…Peaches, Plums, Asparagus, Berries, Grapes, and much more.
The Market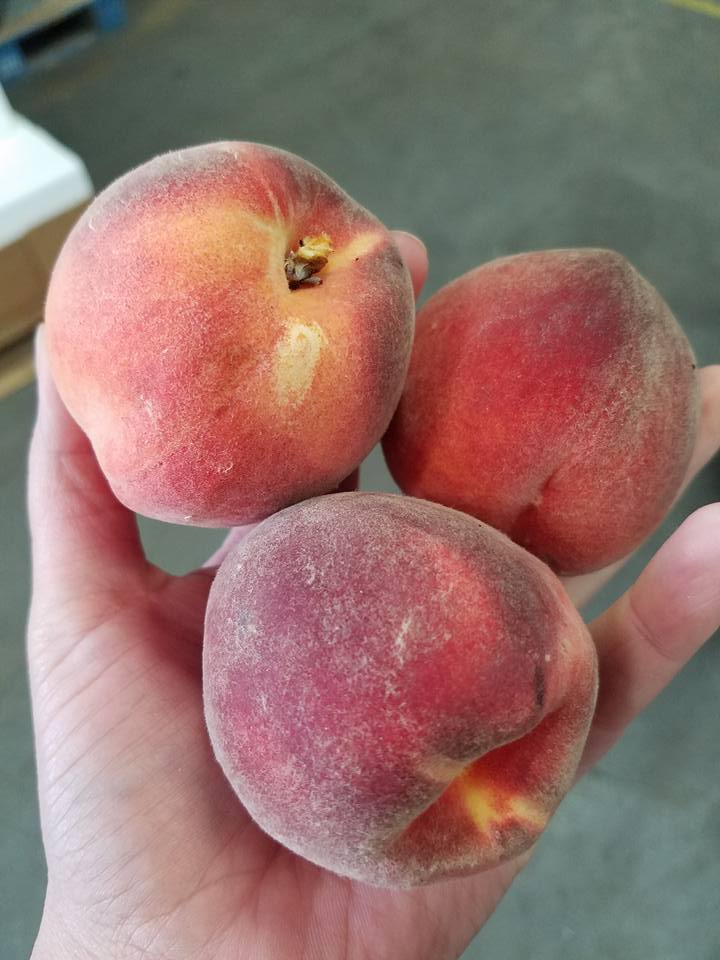 And I have to tell you that a year ago when Amazon bought Whole Foods I felt a major shock-wave go through the small farm movement that I had been a part of for over 15 years. I knew at the time and still firmly believe today that after the buyout of Whole Foods, our Organic food industry was in for a wild ride. And it has not disappointed. The last year has seen some of the most challenging times food providers have seen in probably 50 years.
So I have spent very little time over this last year reminiscing about the past. It has been a daily puzzle to think about where the movement is going and where the heck are the opportunities in this changing market? How does a small group of producers play the game in a world of giants? What is our competitive advantage that has not only brought us 15 years into this movement but will also propel us for the next decade and beyond. I have never liked/wanted to chase the "fad" of the Buy Local buttons and bumper stickers. For me this small farm movement goes a lot deeper than a sticker.
Our aim is to change the way our community eats and perceives food. I don't want a really successful day at the market on one Saturday, I want to feed your grand-kids years from now and not just you today (no offense). Admittedly, this is not an easy task. But as my Norwegian grandpa used to say, "If it was easy, the Swedes would have already figured it out."
So this daily grind to bring a better food landscape to our neighbors and families cannot be willy-nilly or random. We have to be laser focused on the mission. So I want to plant this seed with you today and share with you the vision of where we will be heading moving forward.
And just as you would begin any journey, we have to start with a goal in mind and then work backwards from there. We cannot launch our road-trip without even knowing where in the world we are going. So with that, there is a notion that I feel keeps coming back to my future vision of our food landscape and that is Experience.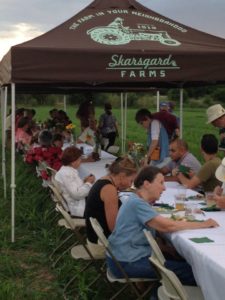 You see if we view the world like Amazon, everything comes down to price and convenience. That is great and that marketing pitch speaks to a lot of people in this country. But you know what, Convenience is freaking uninspiring and boring. So the idea is that if we have this incredible force of Convenience/Prices in our marketplace, there must be the counterpoint. So what is the antithesis to Convenient anonymity? Yup, you guessed it, Experience.
So the next chapter for Skarsgard Farms in our community will be a mission rooted in Experience. Then a hand pops up in the front row, "But Farmer M., dude, how do you cultivate an Experience for people through home delivery?" Great question Ted (Ted is my go-to fictitious name for the over-achieving student who sits in the front row btw).
The short answer is that we cannot fully incorporate an experiential shopping/learning opportunity through the home delivery service by itself. We need more. We need better.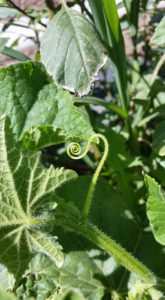 And that is why we are moving. Moving? Yes moving. We have an absolutely incredible opportunity to launch the next phase of our mission. The new space (and I am going to hold you in suspense for a bit before we tell you all about it) will be our new headquarters not only for the home delivery, but also for a retail market concept that we have been brainstorming and designing.
It will be home for cooking classes, plant sales, gardening classes, wine/cider/beer tastings, farmers' market, local baked goods, meats from our ranchers, fresh coffee, chile roasting, juices and a slew of other items that we are putting together. Basically a year-round hub to highlight all of the amazing flavors that our state does so well. This place will be our final exam that we have been building on for the last 15 years.
Thank you for the years of support, Farmer Monte