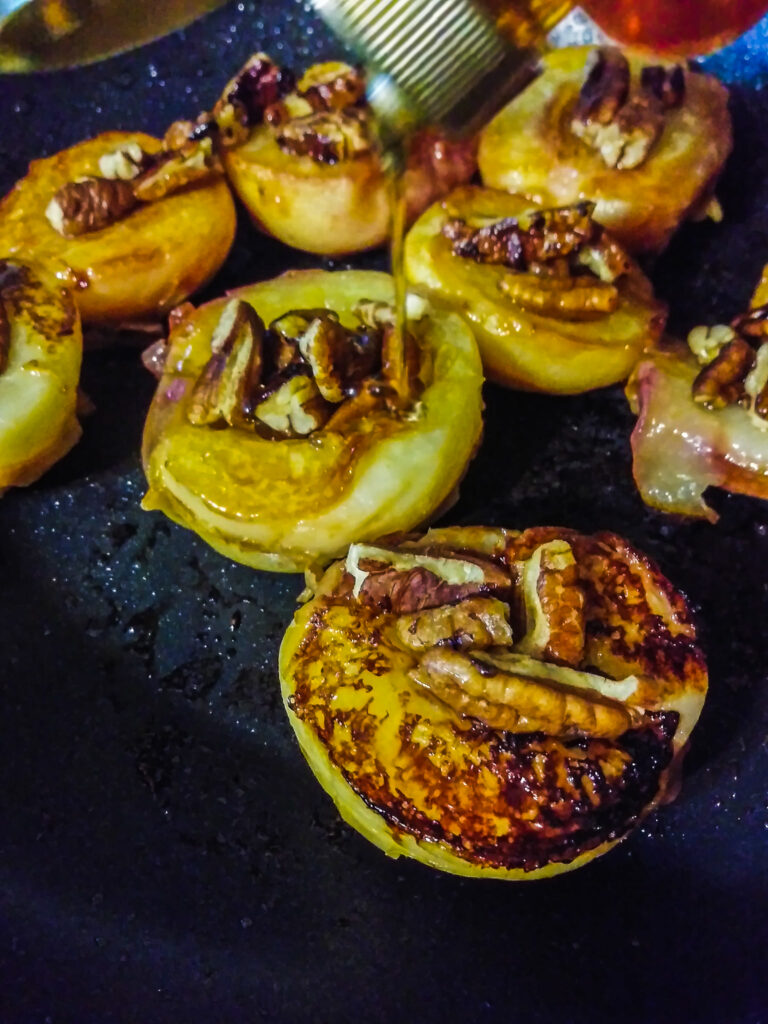 This dessert is sure to please on a summer day.
INGREDIENTS
• 2 peaches (1/2 peach per person)
• 1 tbsp organic butter or coconut oil
• 1/4 cup local B's Honey Farm
• 1/4 cup NM-grown Del Valle Pecans (chopped)
• 1/2 cup Rasband Dairy cream
• Ground cinnamon (optional)
DIRECTIONS
• Wash the peaches, slice them in half lengthwise, and remove the stone.
• Heat up 1 tablespoon butter or coconut oil in a skillet on medium heat (don't let the butter smoke).
• Place the peaches, cut side down, in the skillet.
• Add the pecans in the skillet to the side of the peaches to toast, stirring occasionally.
• When the peaches are nicely browned, flip them in the skillet so the cut sides are facing up.
• Fill each peach cavity with the pecans, drizzle each slice with honey, and sprinkle with cinnamon.
• To serve, place one peach half in a bowl and drizzle generously with fresh cream and a dash of ground cinnamon (or, serve the peaches over ice cream).