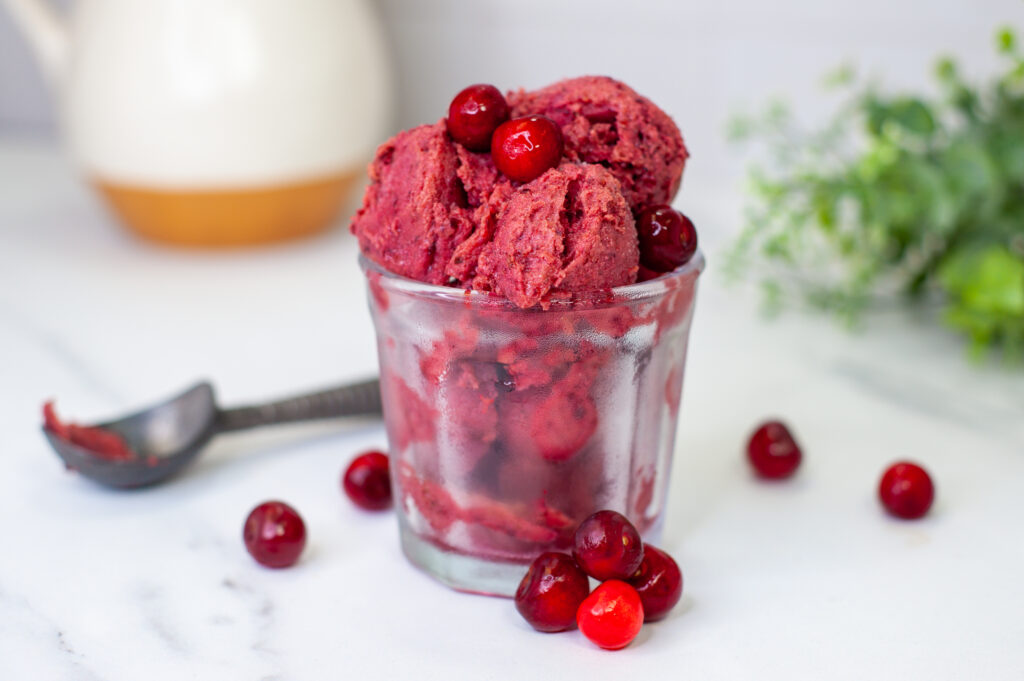 INGREDIENTS
• 1 ½ cups mashed ripe banana
• 1 cup frozen pitted sweet cherries
• ½ cup frozen pitted tart cherries
• 3 tablespoons Califia Almond Milk
• Drizzle of B's Honey
DIRECTIONS
• Place banana, sweet cherries, tart cherries, honey, and almond milk in a food processor (see note); process until smooth, scraping down the sides as needed.
• Serve immediately or, for a firmer texture, transfer to a freezer-safe container and freeze for up to 30 minutes.
note: if you use a blender, you will need to add more liquid in order to achieve the desired smooth consistency.