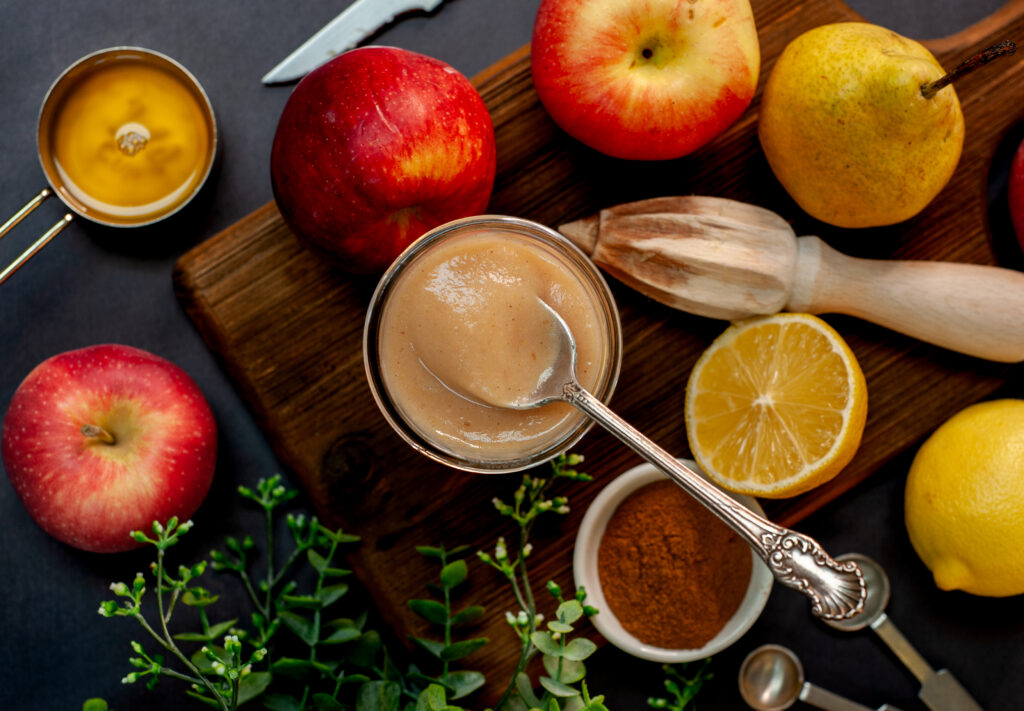 After tasting this homemade sauce, you just might never go back to the store-bought kind.
INGREDIENTS
3 Apples, unpeeled and cut into 1/2 inch pieces
1 Pear, unpeeled and cut into 1/2 inch pieces
1/2 cup 100% Apple Juice
Juice of half a lemon (about 2 tablespoons)
1/4 teaspoon ground cinnamon
DIRECTIONS
Place the apples, pear, apple juice, lemon juice, and cinnamon in a medium pot and stir to combine.
Place over medium-high heat, cover, and bring to boil. Lower the heat and cook at a low boil, covered, until the apples are very tender, about 25 minutes. Stir occasionally. Let cool about 20 minutes.
Place the cooked fruit in a blender and blend until smooth. Pour into mason jars and serve.
TIP: Don't have a ripe pear on hand? Not to worry! Add an extra apple instead or frozen Strawberries.