Beet Brownie Bite Bliss Balls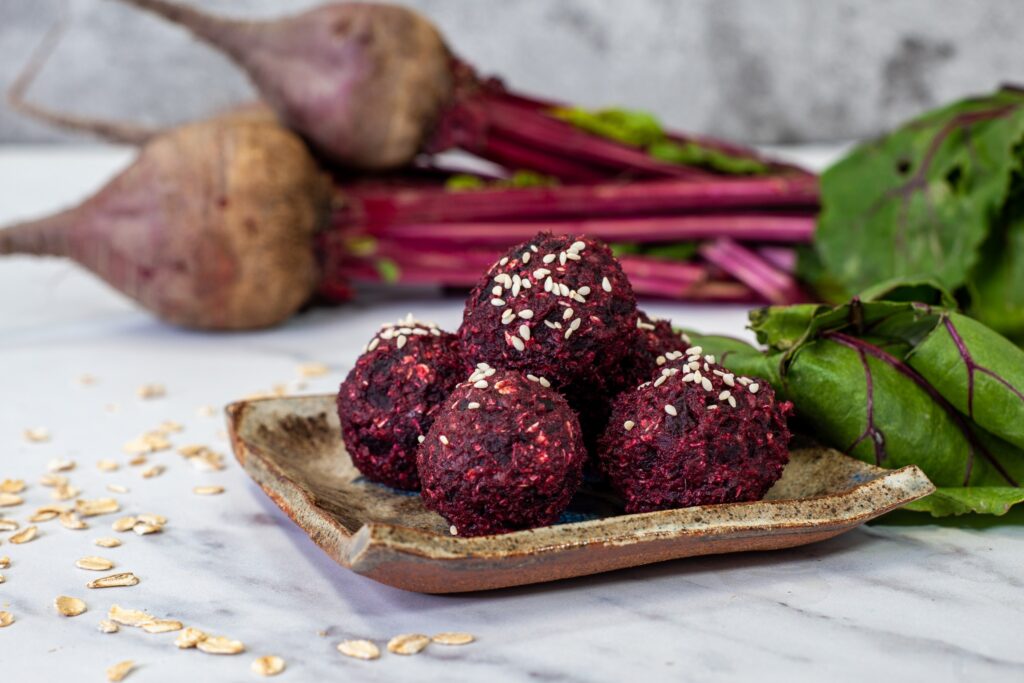 It's a dessert or snack you can feel great about eating! Add Beets to chocolate for moistness and depth of flavor.
Ingredients
1 Beet
12 pitted dates – fresh not dried! *If you only have dried dates, Soak the dried dates in water for a couple of hours.
1 cup of oats
3/4 cup of raw walnuts
1 tablespoon of cocoa powder
Pinch of salt
Sesame seeds for garnish
Instructions
Wrap whole beet (stem removed) in aluminum foil and roast in 400°F oven for at least an hour until soft to the touch.
Throw all of the ingredients in a food processor and process it until it becomes a solid ball.
Roll into small balls and that should make about 12.
Sprinkle sesame seeds for garnish. Enjoy!