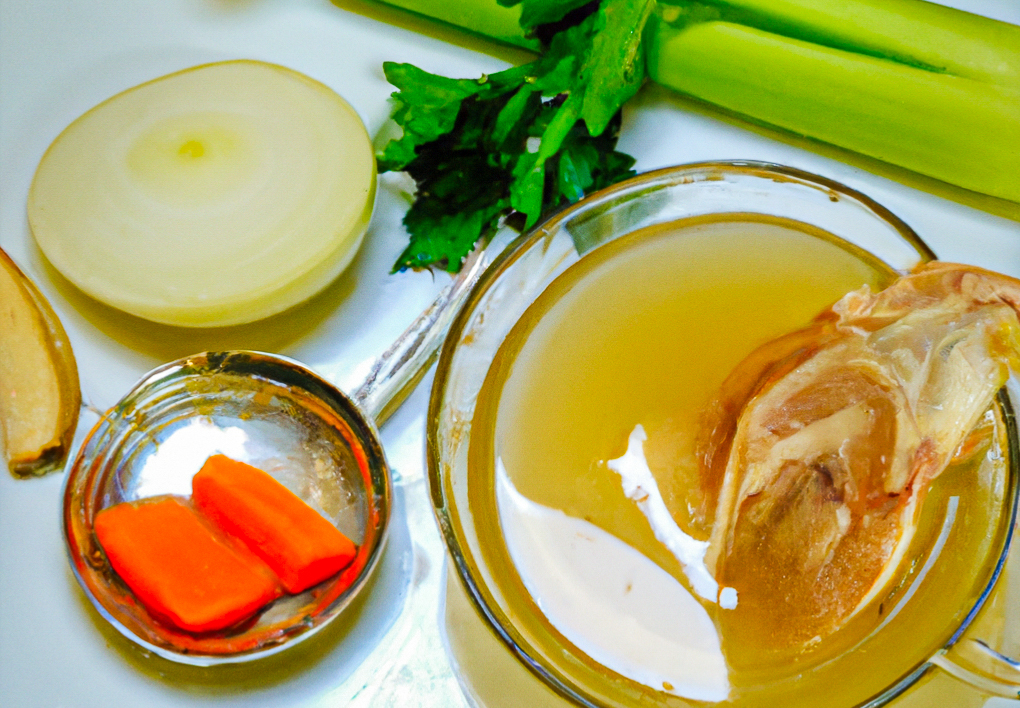 This is a great way to utilize pork or beef bones and extract their flavors and nutrients.
Ingredients:
Pork or beef bones
1 onion, quartered
2 carrots, roughly chopped
2 celery stalks, roughly chopped
4 cloves garlic, smashed
2 bay leaves
1 tablespoon whole peppercorns
2 tablespoons apple cider vinegar (optional, helps extract minerals from the bones)
Water
Instructions:
Preheat your oven to 400°F (200°C). Place the bones on a baking sheet and roast them for about 30 minutes until they are browned. This step enhances the flavor of the broth.
Transfer the roasted bones to a large stockpot or slow cooker.
Add the onion, carrots, celery, garlic, bay leaves, peppercorns, and apple cider vinegar (if using) to the pot.
Fill the pot with enough water to cover the bones and vegetables by about 2 inches.
Place the pot on the stove or set the slow cooker to low heat.
Slowly bring the water to a simmer. Be careful not to let it boil vigorously, as this can make the broth cloudy.
Once the broth reaches a simmer, reduce the heat to low and let it gently simmer for at least 6 hours, but preferably up to 24 hours. The longer you simmer, the more flavor and nutrients will be extracted from the bones.
Throughout the simmering process, skim off any impurities or foam that rise to the surface.
After the desired simmering time, remove the pot from heat and let the broth cool slightly.
Strain the broth through a fine-mesh sieve or cheesecloth into a large bowl or container to remove the bones and vegetables. Press on the solids to extract all the liquid.
Allow the broth to cool completely, then refrigerate it overnight. This will allow the fat to rise to the top and solidify, making it easier to remove.
Skim off the solidified fat from the top of the chilled broth and discard it. The remaining broth can be stored in the refrigerator for up to 4 days or frozen for longer storage.
Use the homemade bone broth as a base for soups, stews, sauces, or simply enjoy it as a nutritious and flavorful beverage.
By making bone broth, you're extracting the maximum flavor and nutrients from the pork or beef bones while reducing waste.