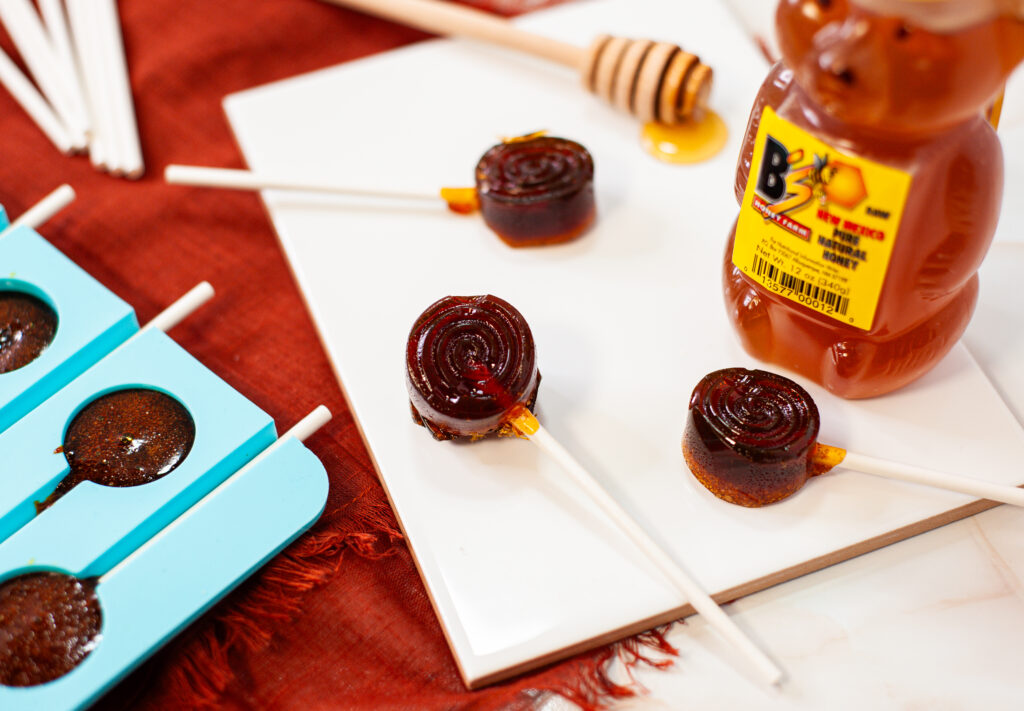 Honey Suckers can soothe a sore throat and make a sweet Halloween Treat!
You will need:
Sauce Pan
Precision Candy Thermometer
Silicone Candy Mold
Lollipop Sticks
Instructions:
Add half a cup of honey (makes about 4 suckers) to a sauce pan and heat over medium-high heat.
Constantly stir with a rubber spoon until it reaches 300 degrees. A thermometer comes in handy here.
Take off the heat and let cool SLIGHTLY for about 30 seconds.
Pour Honey into molds and add your sticks! Let cool on the counter for a few hours until hard.