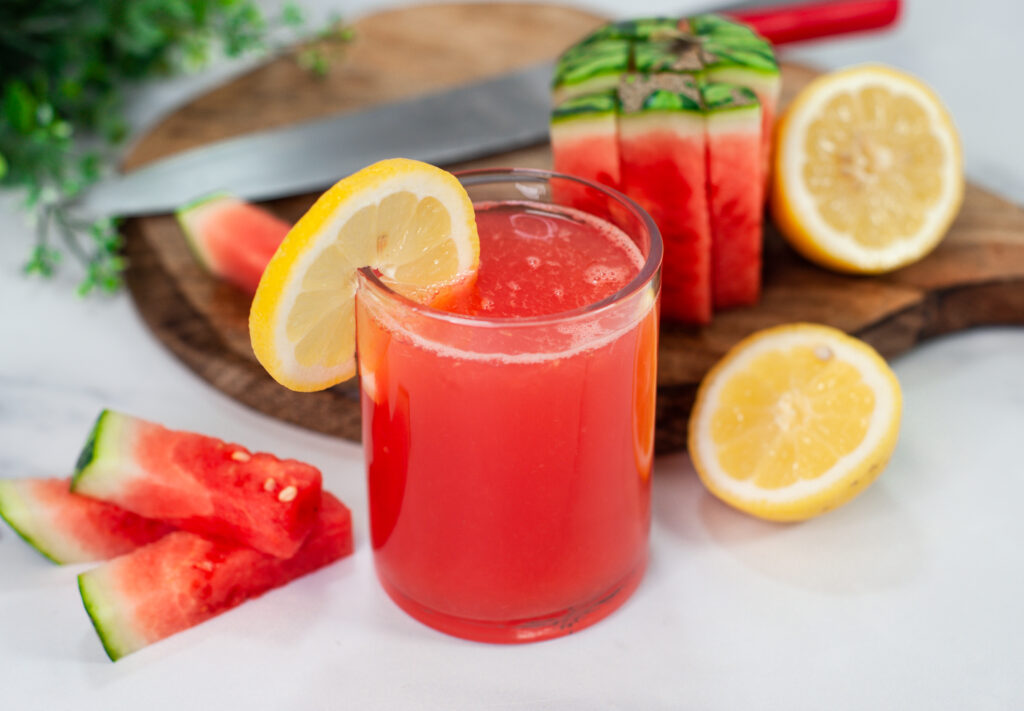 Get ready to beat the summer heat with this delicious Watermelon Lemonade! Its combination of sweet watermelon and tangy lemon flavors is sure to delight your taste buds. Enjoy sipping this refreshing beverage while garnishing with a watermelon slice for that extra touch of summer flair. Cheers!
Ingredients
½ cup Cane Sugar
½ cup water
4 cups cubed watermelon
3 cups cold water
½ cup fresh lemon juice
Ice
Instructions
Place the watermelon into a blender. Cover, and puree until smooth. Strain through a fine mesh sieve.
Bring sugar and 1/2 cup water to a boil in a saucepan over medium-high heat until sugar dissolves, about 5 minutes. Remove from heat.
Stir in 3 cups of cold water and the lemon juice.
Add ice to the pitcher.
Mix Lemonade with the watermelon juice and gently stir before serving.